4800 ORGANIZATIONS BENEFIT FROM FAIRFAX RISE FUNDING
Fairfax County officials announced today that Fairfax RISE grants totaling $52.5 million were awarded to more than 4,800 small businesses and nonprofits impacted the COVID-19 public health crisis. 
The grant funds were made available to assist with wages, employees' health insurance, rent, and other fixed operating costs to help small businesses remain in business. Federal data shows that 94 percent of Fairfax County business establishments have 50 or fewer employees, and that these companies employ more than 200,000 in Fairfax County. That is one-third of all the jobs in the county.
More than 72% of the organizations receiving grants identified as small companies owned by women, minorities and/or veterans—businesses that account for one-third of jobs in Fairfax County.  This exceeded the original goal to allocate at least one-third of funds to one of those historically disadvantaged groups.  The program was funded using federal CARES Act funds provided to the County and the grants do not need to be repaid.  
 
"Supporting our small businesses is a priority for Fairfax County – they are central to our economy and their success is critical for the livelihood of families. From providing grants to supporting operations with temporary zoning ordinance flexibility, we have worked hard to help these critical businesses survive," said Jeffrey C. McKay, chairman of the Fairfax County Board of Supervisors. "We recognize however the impacts of this pandemic aren't over and we will continue to look for solutions to help our community through this challenging time." 
The RISE program provided grants in every jurisdiction within Fairfax County, including the Towns of Vienna, Clifton, and Herndon. "It was important to us to support businesses across all areas of the county, and especially the many small companies owned by women, veterans and minorities, a group that is almost always hit harder by economic downturns," commented Supervisor John Foust,  Chairman of the Board's Economic Initiatives Committee.
The grants provided vital assistance to small businesses, say county officials, based on the reports many companies shared with them. One example is grant recipient SparkleClean, LLC. This Fairfax county based small business was able to keep all their employees on payroll and paid through some of the toughest times of the virus. "We are grateful to be supported through Fairfax County's RISE program. I am proud to have started my business in Fairfax County where we have thrived for the past 11 years. With the RISE Grant, we are starting to win the fight to stay afloat amidst the COVID-19 pandemic. Grant funds gave us buying power for masks, nitrile gloves and hospital grade disinfectant to operate safely in residential homes. The RISE Grant was essential to maintaining our day to day operations." said Sarah Pelletier, Owner of SparkleClean, a woman-owned maid service serving residential homes in the South County area of Fairfax County. "The RISE Grant played a crucial for us to retain 14 full time jobs, where our maids are all proudly paid living wages" said Pelletier.
Small businesses power Fairfax County's economy and county officials believe the RISE grants were a valuable investment in future economic growth as the nation recovers from COVID-19 impacts.  The program and support for small businesses is another reason a recent Washington Business Journal survey found that that Fairfax County was the best jurisdiction to do business within the Washington D.C. Metro Region.
More information about the  RISE grantees and their location can be found on the Fairfax County website, including detailed data through the RISE Dashboard. Additionally, businesses can visit the Fairfax County's COVID-19 business website for free resources such as guidance about reopening, improvements opportunities and accessing other grants.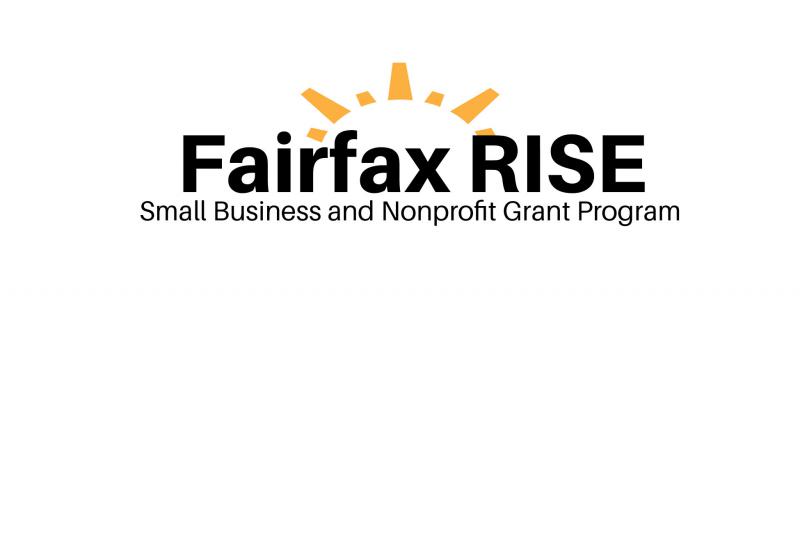 ###