(Posted 2023 March)
Meet Jonathan!

Position: Supervisor, Adult Services, Adult and Aging Division, Fairfax County Department of Family Services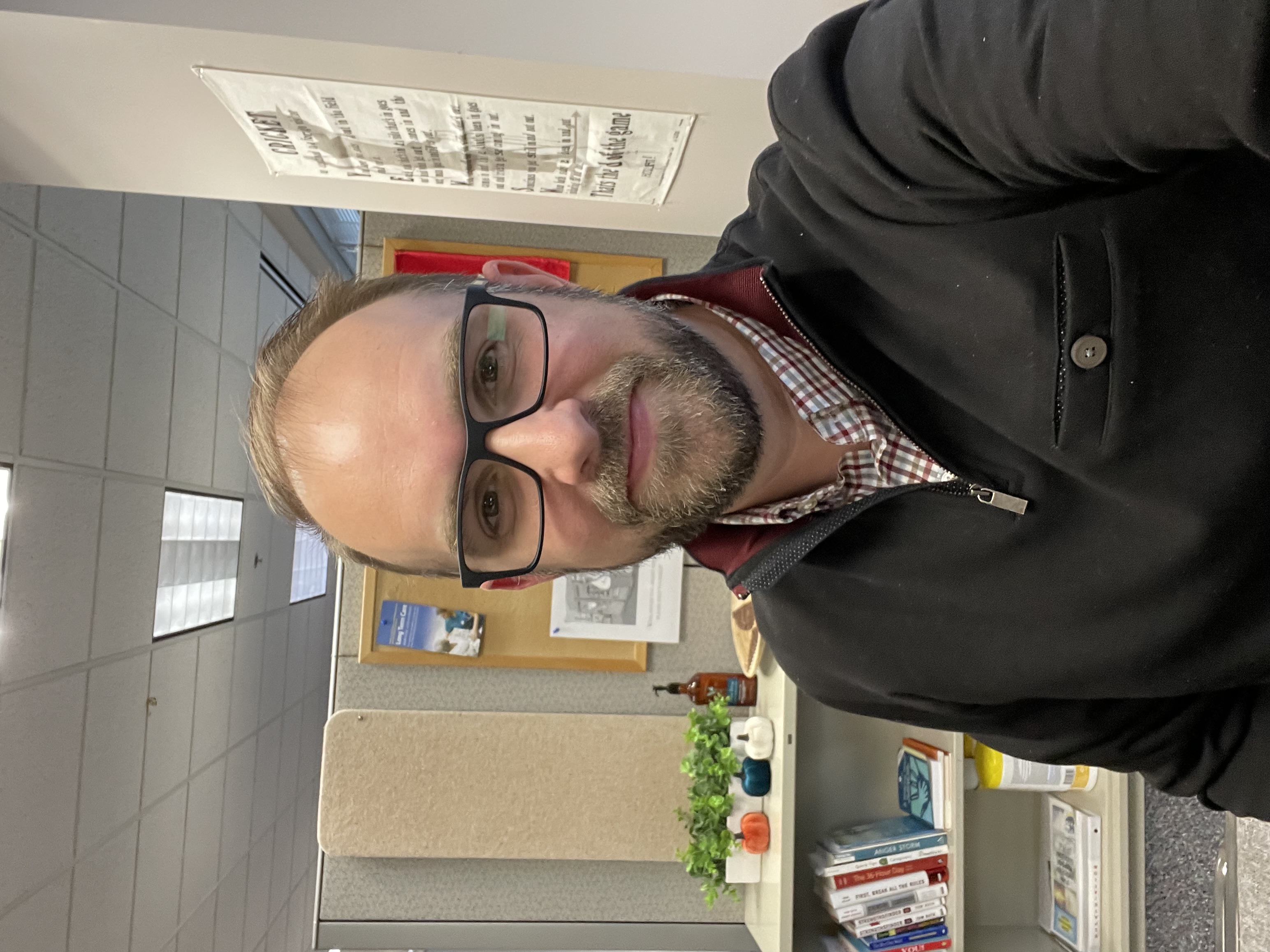 I supervise a team of social workers who provide case management support to older adults and adults with disabilities living in the community. We provide home-based care services to support them to age in place and remain in their homes as long as possible. When needed we help residents find placement in Nursing Home and Assisted Living settings, including the Adult Foster Care program.
Fairfax County is a diverse and vibrant community, and the Department of Family Services (DFS) is no different. I was drawn to DFS because of the impact potential it offers. There is a wide variety of opportunity within the department and the Adult and Aging division, which makes it a great place to learn and grow in your career while serving others.
Before I pursued my Master's in Social Work at George Mason University, I was an AmeriCorps volunteer, working in Washington, D.C. with men and women experiencing homelessness. That's where I really identified social work as my passion and the career I wanted to pursue. Since that time, I have worked extensively in older adult services in the public, private and nonprofit sectors ranging from home health, public education, behavioral health and Adult Protective Services.
Every day we have the opportunity to demonstrate our DFS values of people-focused, equity, accountability, partnership and innovation in helping to meet the needs of our neighbors. I work with such passionate and talented colleagues. Our staff really are the reason for the incredible impact of the programs and services we offer to the Fairfax County community.
What's most rewarding is seeing my colleagues be successful in serving families. While it's not the easiest work and rarely gets the limelight, our efforts can have significant impacts in supporting and protecting individuals and their loved ones. Celebrating these successes after working through any number of challenges is always rewarding.
We actively encourage our staff to have work-life balance. Social work is a challenging field. We understand that people need time. I love to unwind with my kids and have fun. I'm an avid football (aka soccer) fan and I also coach youth teams. I love to cook and eat all kinds of food, travel, cycle, work in the yard and catch up on shows like Ted Lasso, Game of Thrones and The Amazing Race.
I had the privilege of living overseas for many years and have visited more than 25 countries. It has broadened my perspective and cultural competence. I believe that understanding where people are coming from is important to help us meet them where they are.
People bring passion to their work here in Fairfax County and that is evident. Our social workers are in the field meeting with people in their homes, identifying their needs and figuring out how we can support them. We want people to thrive, and that goes for our community members as well as our staff.
Get to know more about Jonathan's career through this video spotlight.
If you have a passion for working with older adults, adults with disabilities and family caregivers, join our team!