(Posted 2021 January)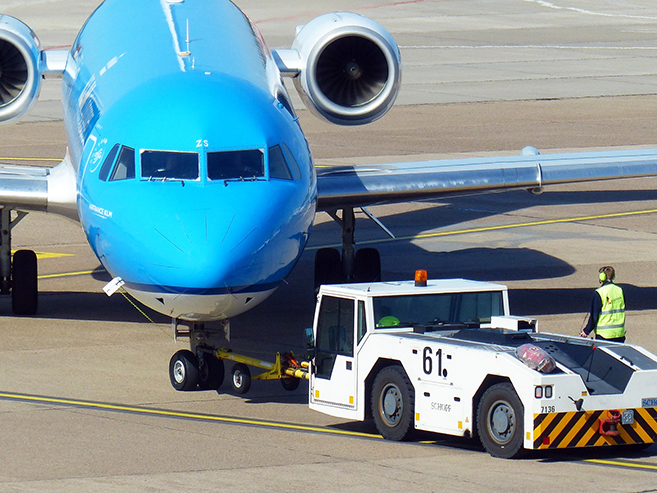 The impact of the COVID-19 pandemic has greatly reduced air travel across the nation and regionally, affecting Ronald Reagan Washington National and Dulles International Airports. Affiliated industries and employers that are dependent on air travel, such as car rental companies, airport restaurants, airport stores, and adjacent hotels and lodging, have also been impacted.
Partnering with the Virginia Career Works (VCW)-Northern and the Alexandria/Arlington Regional Workforce Council to offer Northern Virginia Airports Rapid Response Layoff Services, the Department of Family Services team can provide no-cost employment assistance to meet job seekers unique needs. 
Who Qualifies for Rapid Response Layoff Services:
Individuals laid off or furloughed due to the reduction in air travel and associated industries;
Individuals who reside in the Northern Virginia region (counties of Fairfax, Loudoun, Prince William, and Arlington, and the cities within); and
Those interested in building their skills for new employment opportunities.
Employment Assistance Services Include:
Free Job Training with Approved Training Providers
Paid Work Experiences
Career Coaching
Resume Writing Assistance
Job Readiness Workshops
Online Job Fairs
Virtual Training
Financial Coaching
For more information, contact the partner website or DFS Rapid Response Screener, Karina Kiswani by email or call 703-947-7253, 711 VA Relay.
---
This posting is part of the Department of Family Services' Community Corner where you'll find timely information about upcoming events, parenting and wellness tips, programs and services, and more! Share these helpful posts with your friends and family. Don't miss out on future postings! Sign up today!
For
media inquiries
, contact Department of Family Services' Public Information Officer
Amy Carlini
by
email
, office phone 703-324-7758 or mobile phone 571-355-6672.
---