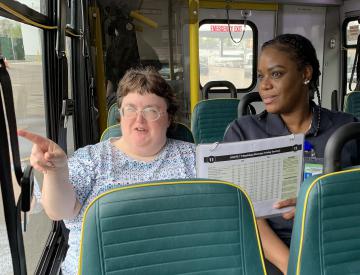 Travel Training supports the independence of our population by enhancing awareness of and access to public transportation options offered in our area. Using the public transportation system in Fairfax County is an affordable, reliable and safe means of mobility that promotes independence and aging in place.  
Travel Training teaches older adults how to:
Plan a trip by bus or rail
Read bus and rail schedules
Pay bus and rail fare
Complete a bus or rail transfer
Reach specific destinations
Access local transportation resources
The Travel Training program is currently on hold. For information about one-on-one, small group or train-the-trainer training opportunities, call 703-222-9764, TTY 711.