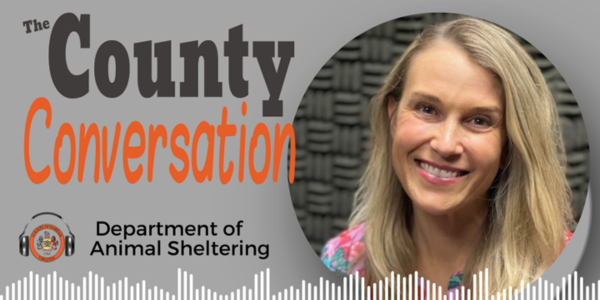 Reasa Currier, director of our Department of Animal Sheltering, was featured on a recent edition of the "County Conversation" podcast.
Currier discussed the county's efforts to reduce pet overpopulation and provide resources to keep pets in homes. The shelter currently takes in 4,000-5,000 animals per year and has over a 90% live release rate. However, they are seeing an increase in surrendered animals due to economic factors like lack of affordable pet-friendly housing and higher vet costs.
To combat this, the department is opening a second full-service shelter location in Lorton in October that will double capacity and provide adoptions and low-cost vet care for accessible pet ownership.