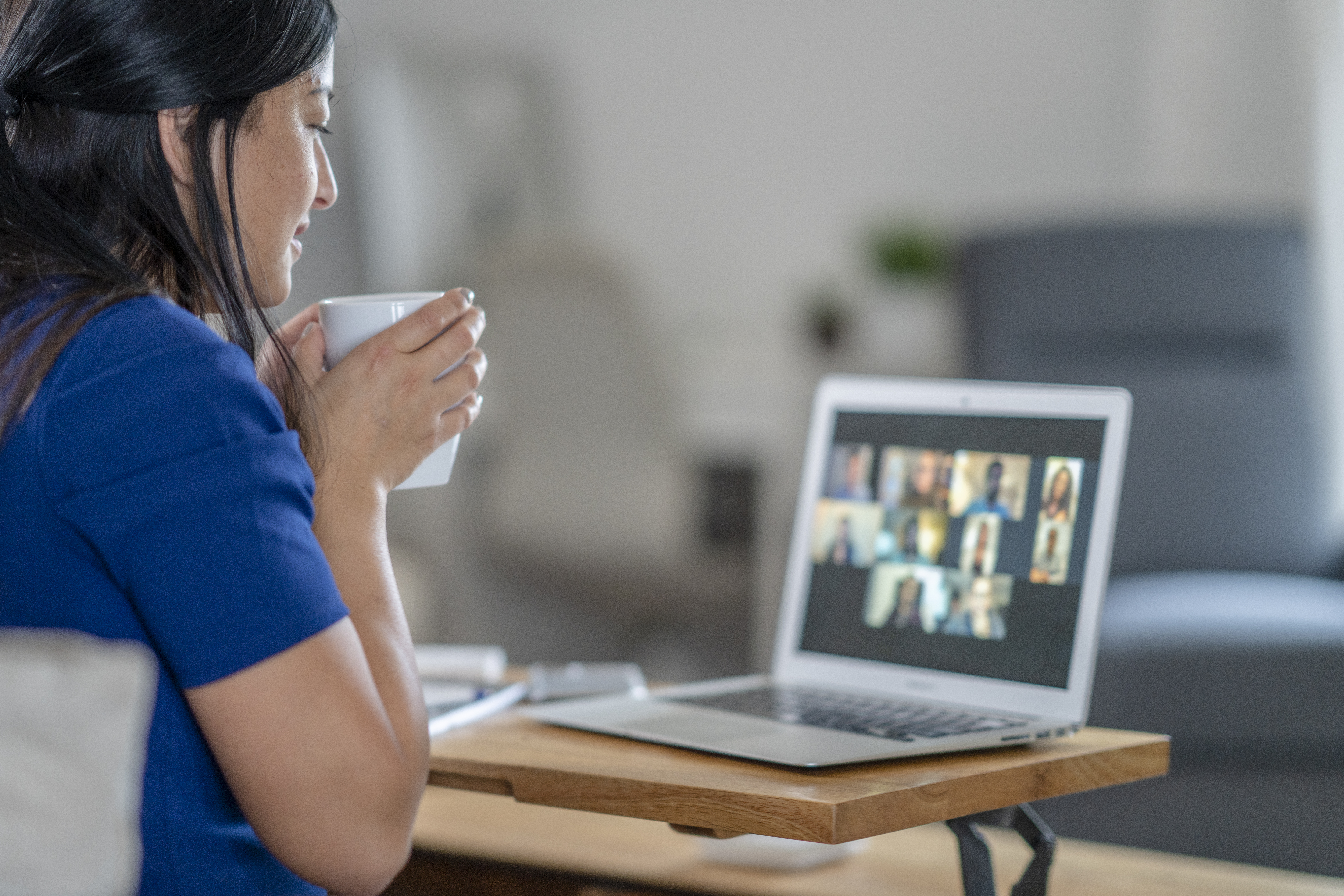 The Juvenile and Domestic Relations District Court's Parent Support Group has offered hope to many in our community.
Volunteers have given 5,000 hours to let parents know they're not alone during challenging times. 
A core principle is: "Tell me what you need," and parents are connected with county and community resources.
 
Is your teenager running away, truant, abusing alcohol or drugs, or out of control at home, at school or in the community? Let us help you.
For 30 years, these words from the Juvenile and Domestic Relations District Court's Parent Support Group (PSG) have given hope to many in our community. "The group offers a place where parents can fall apart and begin the process to safely put their families back together again," explains Paula King a JDRDC intake officer and group co-facilitator. At the PSG's 30th anniversary celebration, held via Zoom, parents related stories of heartbreak that evolved into hope.
"We were desperate, we were distraught and meeting with parents who could show us a journey forward made all the difference," remembered one parent. "The group got me though the most difficult years of my life" said another. But they also shared updates on their children, now adults, in jobs, in relationships — having completed their own journeys forward.
Some parents come to the PSG prior to ever having any court involvement to get support and community resources. Others have children who are court involved. "When families become involved in the court system, it can be a scary process. They often feel isolated," says JDRDC Chief Judge Todd G. Petit. "They have a child who is in the midst of a crisis and is acting out in ways that are dangerous to themselves and others — whether it is mental health, alcohol/drug abuse, criminal behavior or a combination of these. Parents can believe they are alone in dealing with these issues."
The PSG lets parents know they're not alone. "It's a non-judgmental community where they can share stories of failed rehab stays, visiting children in jail … and be vulnerable," explains Matt Thompson, deputy director of the Juvenile Court.
 
Volunteers Know the Struggles
In addition to the families, the group includes volunteers who have been in their shoes and know the struggles; volunteers who speak their language as interpreters; and facilitators who know the court system and community resources. "We have had over 5,000 volunteer hours from parents who have come back to help out in group," notes King. There is no charge for the sessions that occur weekly, now over Zoom. "Some nights it is truly magical what can happen," says intake officer and co-facilitator Megan Wright.
A core principle of the program is: "Tell me what you need." King and Wright can sort through the many resources offered by the county and the community to target which ones may help with specific needs.
 
Court Focuses on Family Engagement
The group is just one part of JDRDC's focus on family engagement. The court looks beyond the basic facts of the case, considering a number of factors. "The child and family now have the ability to discuss what they believe the underlying issues are and what they need from the court," says Petit. "By involving the families in this way, it empowers them to help find solutions and not just rely on the court to make the decisions."
But 30 years ago, when Fran Deloatche founded the group, she simply knew that parents needed support as they navigated challenging times with their teens. "She saw the need for family engagement long before it was a buzzword," notes King. "She was a visionary and her legacy lives on every Tuesday evening."