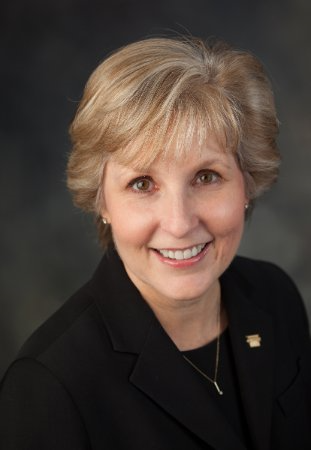 Julie M. Strandlie
Parliamentarian
On December 2, 2014, on a motion by Mason District Supervisor Penny Gross, the Board of Supervisors appointed Julie M. Strandlie to serve as the Planning Commissioner for the Mason District. She was sworn in on January 7, 2015 for a term that extends through December 31, 2022. Commissioner Strandlie serves as the Planning Commission's Parliamentarian, Schools Facilities Committee Chair, Housing Committee Chair, and representative on the Fairfax County Economic Advisory Commission and the Affordable Housing Advisory Council.
 
Strandlie currently runs her own federal/state public affairs/government relations firm, Strandlie Advocacy, LLC. Over the course of her career, Strandlie has worked on Capitol Hill, for large law firms, small law firms with national practices, and a variety of professional associations. She also had her own law practice, during which time she served as the University of Florida's Washington Representative.
 
During her tenure as the American Bar Association's grassroots director and legislative counsel for civil legal services, she successfully led national efforts to increase bipartisan support for the Legal Services Corporation (LSC) and to fully insure Interest on Lawyers' Trust Accounts (IOTLA) during the 2008 banking collapse. Strandlie also served as Legislative & Public Policy Director for the National Employment Lawyers Association, where she worked to end forced arbitration of consumer and employment claims, ensure professional diversity on the federal bench, and restore tax fairness for those who experience unlawful discrimination. Most recently, in addition to federal advocacy, she organized the Virginia Fair Arbitration Coalition. 
 
Strandlie is a graduate of Georgetown University Law Center and the University of Florida. She is also a graduate of two University of Virginia Sorensen Institute for Political Leadership Programs:  Political Leaders Program (PLP), Class of 2011, and Candidate Training Program (CTP), Class of 2012.  She was tapped as an honorary member of Florida Blue Key in recognition of her outstanding ability, leadership, and service to the University of Florida. In February 2022, VACivics presented Strandlie with the inaugural John Sponski Civic Champion Award. 
 
Strandlie has lived in Fairfax County for over 25 years and throughout this time, she has been actively involved in the local and state community. Prior to becoming Planning Commissioner, she served for three years as an appointed member of the Mason District Planning, Land Use, and Transportation Advisory Committee. She also has a cumulative 10 years of experience as a board member (and president) of local condominium and homeowner associations.
 
Her community involvement includes: Member/Chair, Governor's Advisory Board on Service and Volunteerism (2016-present); Virginia Civics Coalition, Legal and Advocacy Group Leader (2022-present); Board Member, GrandInvolve (2019-2022); ABA Standing Committee on Silver Gavel Awards (2018-2022); judge and parent volunteer, "We the People: The Citizen and the Constitution" middle and high school civics competition (2012-present); American Bar Association (ABA) Standing Committee on Public Education (2015-2018); Virginia State Bar Special Committee on Access to Legal Services (2007-2013); ABA Advisory Committee to the Standing Committee on the Law Library of Congress (2011-2014); President, O.W. Holmes Middle School PTA (2016-2018); Columbia Elementary School: founder, Law Day programming and PTA volunteer (2006-2015); Fairfax County School Age Child Care Parent Advisory Committee (SACC PAC) representative (2012-2015); Girl Scout Leader (2009-2013); Boy Scout Troop 150/Cub Scout Pack 150 (Annandale United Methodist Church), parent volunteer (2007-present); Holy Trinity Lutheran Church, council member (2010-2013); and past president, University of Florida Alumni Association of Greater Washington, DC and founder UF/DC internship and scholarship program.

Commissioner Strandlie became a Certified Planning Commissioner in 2015.
To contact Commissioner Strandlie, please utilize the contact form at this link.