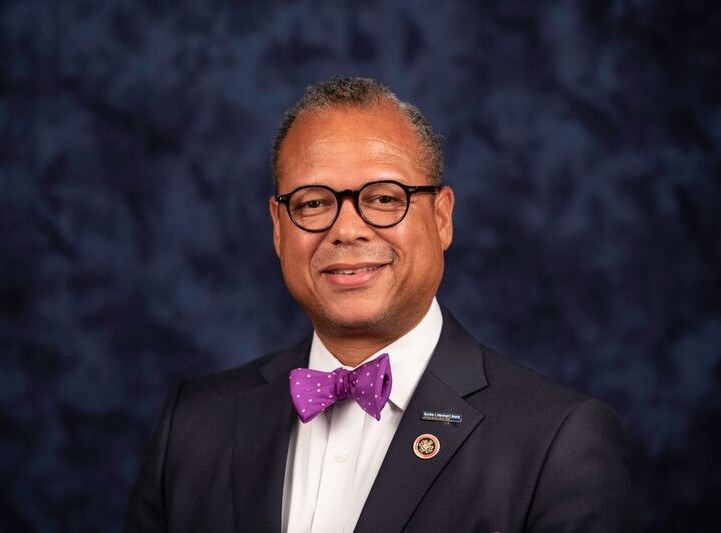 Walter C. Clarke
Walter C. Clarke was appointed to the Planning Commission by the Board of Supervisors in April 2018 to represent the Mount Vernon District. His term will expire December 2024.
Commissioner Clarke has been an active member of a number of local community groups and non-profit organizations. He served as Co-Chairman of the Embark Richmond Highway Advisory Group from 2015 to 2018, Co-Chairman of Fairfax County Affordable Housing Preservation Task Force 2020-2021, Co-Chairman of Mount Vernon District SSPA Task Force 2020-Present, and Co-Chairman of the Lorton 2040 Visioning Committee 2019-Present. He also served as Chairman And Vice Chairman of the Alexandria Chamber of Commerce 2014-2015 and as a Board Member from 2013 to 2018. From 2011 to 2017, Commissioner Clarke served as Chairman of the Salvation Army Alexandria Advisory Council. During that period he also served as President of the Southeast Fairfax Development Corporation Board of Directors.
Other community and volunteer experience includes the Board of Trustees for Alfred Street Baptist Church and for Alexandria Friendship Fire House Association; the Board of Directors for the West End Business Association, First Night Alexandria, Fairfax Partnership for Youth, the Mount Vernon-Lee Chamber of Commerce, NOVA Black Chamber of Commerce. Commissioner Clarke was also an Ambassador to First Union Bank during the Wachovia Merger and Acquisition.
Commissioner Clarke is a graduate of Virginia State University and has worked in the banking and financial services industry for over 30 years. He has served in various capacities including mortgage, wealth management, and business banking for two national banks in the region. Commissioner Clarke is currently a Principal Vice President, Head of Small Business, at Burke & Herbert Bank.

To contact Commissioner Clarke, please utilize the contact form at this link.