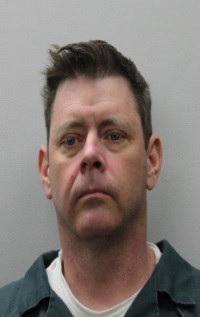 A man is facing numerous criminal charges stemming from a barricade incident that occurred in the 2800 block of Hunter Road on March 14, 2018. Robert Miller Jr., 41 of Fairfax, is being held without bond on the following charges:
18.2-57 (C) – Assault on a law enforcement officer

18.2-282 (A) – Pointing or brandishing a firearm

18.2-56.1 -

Reckless handling of a firearm
Prior to the arrival of police officers, Mr. Miller was home alone and made threats to commit suicide. As units were responding to the call, information was given that Mr. Miller discharged a round prior to officers arriving on scene of the event. Nearly two hours of negotiations took place when Mr. Miller decided to exit the residence with two weapons. Mr. Miller pointed one of the firearms at Officer William Williamson, who then, fearing for his life, discharged one round which did not strike Mr. Miller.
The department is conducting an ongoing investigation pertaining to the criminal as well as administrative actions of departmental personnel. When the investigations conclude, the findings will be presented to the Office of the Commonwealth's Attorney for Fairfax County. The Police Auditor for the County of Fairfax continues to monitor the investigations, and will conduct a review of the investigations when they are completed.
Click on the links below to view information previously released on this case.
https://fcpdnews.wordpress.com/2018/03/26/update-man-charged-after-barricade/
https://fcpdnews.wordpress.com/2018/03/15/man-receiving-mental-health-evaluation-after-barricade/
###
To request this information in an alternate format, call the Media Relations Bureau at 703.246.2253. TTY 703-877-3715