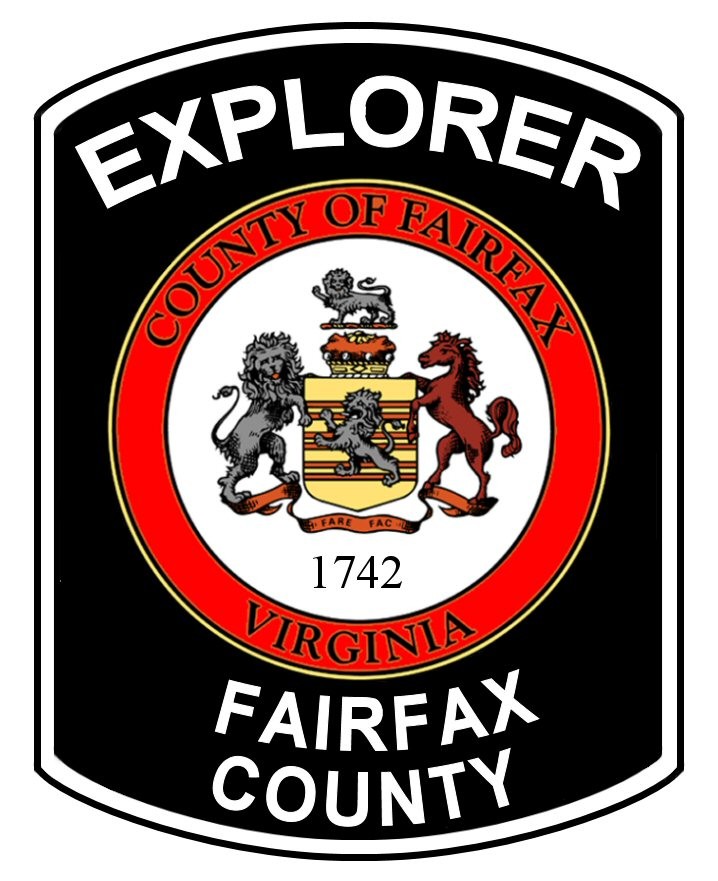 Explorer Posts 1742, 2252 and 505
The Explorer Posts accept applications once a year in the Autumn.
For further information and to obtain an application, during the acceptance period, please visit the Explorer Post web-sites at www.post1742.org,  www.post2252.org/, www.post505.org
The Fairfax County Police Department Explorer Posts 1742, 2252 and 505 are youth run programs open to young people ages 14 (and completed the 8th grade) to 20 with an interest in learning more about careers in law enforcement. The programs provide opportunities to learn about law enforcement, serve the community through public service, and teach important life skills such as leadership, public speaking, and self-confidence.
Explorers receive extensive training in various techniques used by law enforcement professionals. This training includes traffic stops, building searches, bomb threat response, hostage negotiation, accident reconstruction, and arrest & search techniques. Explorers become familiar with police radio procedures, patrol areas, vehicles, equipment, and methods of patrol. In addition, Explorers are eligible to participate in the department's ride along program where they get to ride with a patrol officer and experience life through the eyes of an officer.  Explorers are given an overview of the Fairfax County Police Department as a whole and its daily operations. 
Every other year, members of the Explorer Posts travel to regional and national events to compete against other Explorer Posts throughout the world by utilizing the training they have received throughout the year. Their knowledge of police procedures and responses to various scenarios are assessed by judges who themselves are police officers.