"One Fairfax: A Brief History of a Countywide Plan to Advance Equity and Opportunity," was released Jan. 22, 2019, by The Center for the Study of Social Policy, which worked with Fairfax County to develop the plan.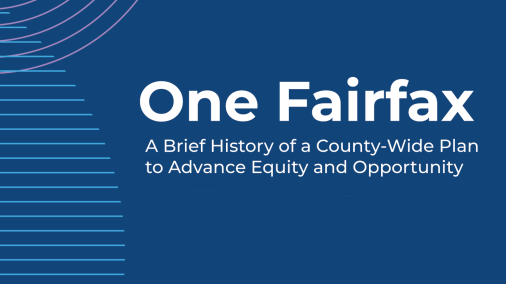 This case study presents an overview of the decades-long process and the milestones that led to the Fairfax County Board of Supervisors and School Board jointly adopting the One Fairfax policy in November 2017.
One Fairfax is a framework—or "lens"—that will be used to consider equity in decision-making and in the development and delivery of future policies, programs and services. It will help county and school leaders look intentionally, comprehensively and systematically at barriers that may be creating gaps in opportunity.
"Our willingness and ability to change to be more efficient, forward thinking and inclusive will ensure that we realize the transformational potential of government to advance equity through changes in policy and practice," says Fairfax County Executive Bryan J. Hill. "There still is much work to do to become One Fairfax, but working together with partners, stakeholders and community, we can strategically and intentionally shape the structure of opportunity throughout the county so everyone can participate and prosper."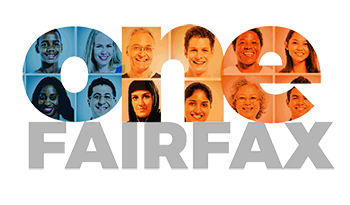 In the journey to One Fairfax, the Center for Study of Social Policy conducted an institutional analysis—or IA for short—in 2012 that provided a foundation for a conceptual shift in the county's approach to racial and social equity. An IA gathers and analyzes information in a way that is designed to uncover the structural and institutional contributors to poor outcomes for children, youth, and families.
"The Fairfax leadership used the results of the IA process very purposefully to create a series of dialogues among county departmental directors, meeting with individual directors, before arranging the series," said Sarah Morrison, Center for the Study of Social Policy's director of learning and evidence. "Their collective commitment to better understanding and addressing the institutional contributors to racial inequity was key to the success of the IA and led to the adoption of the One Fairfax policy."
"One Fairfax: A Brief History of a Countywide Plan to Advance Equity and Opportunity" includes interviews with many county staff key to advancing the policy. The case study points to Fairfax County's story as, "instructive for other jurisdictions wrestling with similar issues or striving to create more equitable opportunities for all its residents. As Fairfax County has learned, there is no single strategy, beyond attunement to opportunities for advancing equity as they arise."
For more information about One Fairfax or its development, contact Fairfax County Chief Equity Officer, Karla Bruce, at 703-324-5360
, TTY 711.
#  #  #