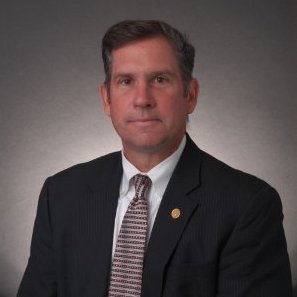 At its Feb. 14 meeting, the Board of Supervisors appointed Richard G. Schott, a 27-year Federal Bureau of Investigation (FBI) veteran, as Fairfax County's first independent police auditor. Schott will report directly to the board, which approved the creation of the position in September 2016 as a follow up to one of the recommendations of the Ad Hoc Police Practices Review Commission. He will begin on April 17.
Among his roles, Schott will be responsible for:
Monitoring and reviewing internal investigations of Police Department officer-involved shootings, in-custody deaths and use-of-force cases in which an individual is killed or seriously injured.
Requesting further investigations if he determines that an internal investigation was deficient or conclusions were not supported by the evidence.
Issuing public reports for each reviewed internal investigation.
Reviewing all resident complaint investigations of alleged excessive or unnecessary force by officers.
Producing annual reports that analyze trends and recommend improvements.
"I am pleased to welcome Richard Schott as the county's first police auditor," says Board of Supervisors Chairman Sharon Bulova. "This is one of the major recommendations of the Ad Hoc Police Practices Review Commission. In this newly established position, Mr. Schott will provide increased accountability and transparency to the Fairfax County Police Department."
Schott has spent his entire 27-year FBI career as a special agent working with local law enforcement officers, and for the past 16 years has provided training to members of state and local law enforcement agencies, including legal issues associated with police officers' use of force and deadly force.
He has extensive experience with Color of Law violations, including reviewing police reports and citizen complaints, recommending to U.S. Department of Justice attorneys whether or not to proceed with investigations and conducting the ensuing investigations.
Schott is also an instructor at the FBI Academy in Quantico, where he has taught thousands of new agents on basic constitutional criminal procedure and the legal ramifications involved when an agent uses force.
He was previously the associate division counsel for the Atlanta Division of the FBI, where he supervised the division's forfeiture program. As a special agent for the Birmingham Division, he orchestrated security for the 1996 Summer Olympic Games' soccer events in the area.
Schott has published 12 articles on various legal topics and is a member of the United States Supreme Court Bar and the International Association of Chiefs of Police. Schott is also an adjunct faculty member for the University of Virginia.
Schott received a bachelor's degree in political science from the University of New Orleans and his juris doctorate from the Loyola University School of Law in New Orleans. He will receive an annual salary of $143,000.
#  #  #