For Immediate Release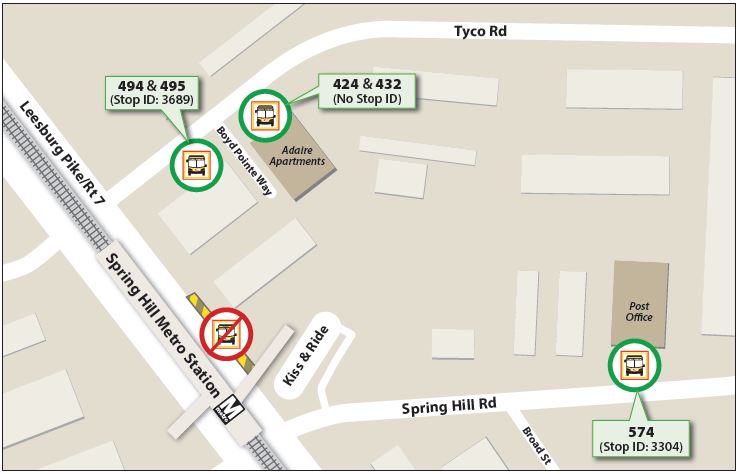 #010_18
Fairfax Connector bus stops along the westbound Route 7 between Spring Hill and Tyco road in Tysons will be moved beginning May 21 for approximately three weeks for Silver Line-related roadwork.
Here is important information to know about the project:
Bus riders should look for signs directing them to the location of the stops for their specific bus routes and board at that location
Drivers in the area are asked to use caution and remain attentive to all signage, barricades and speed limits.
The closure will last for approximately three weeks.
For construction information call the Construction Hotline at 571-499-9457
For general project information:  www.dullesmetro.com or 703-572-0506 
###