Please select from the available metrics below: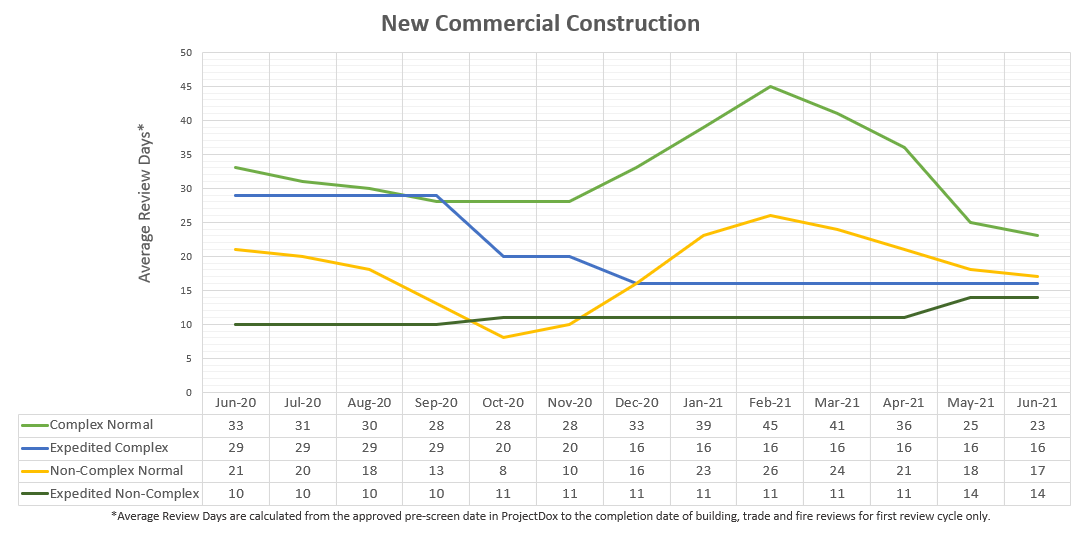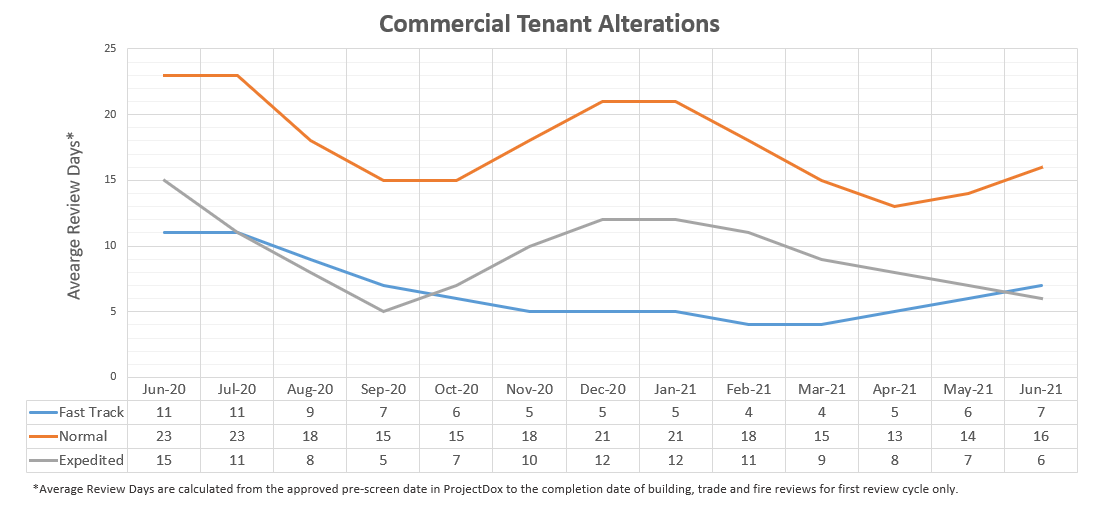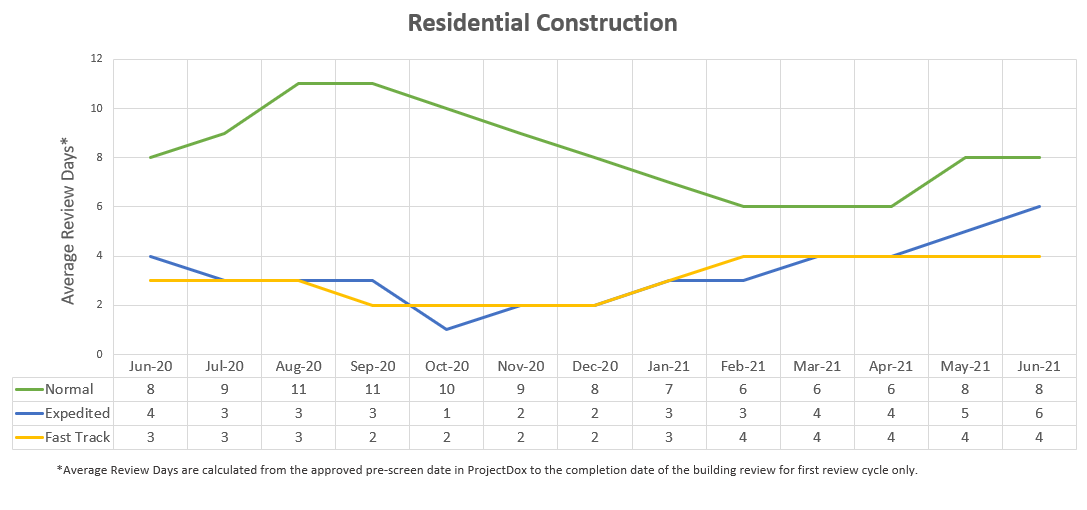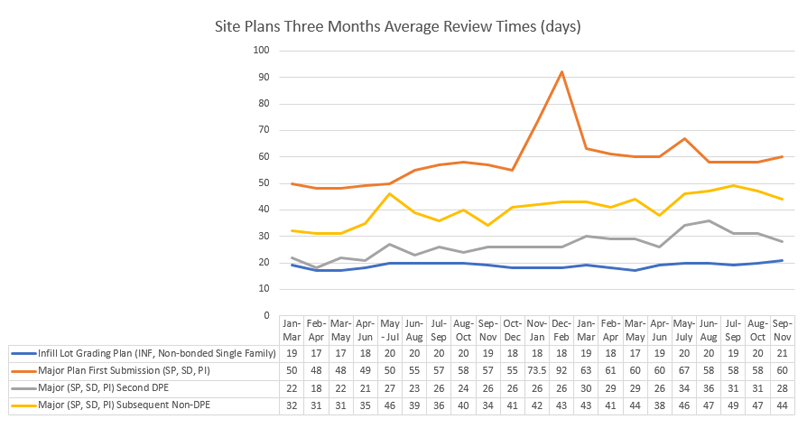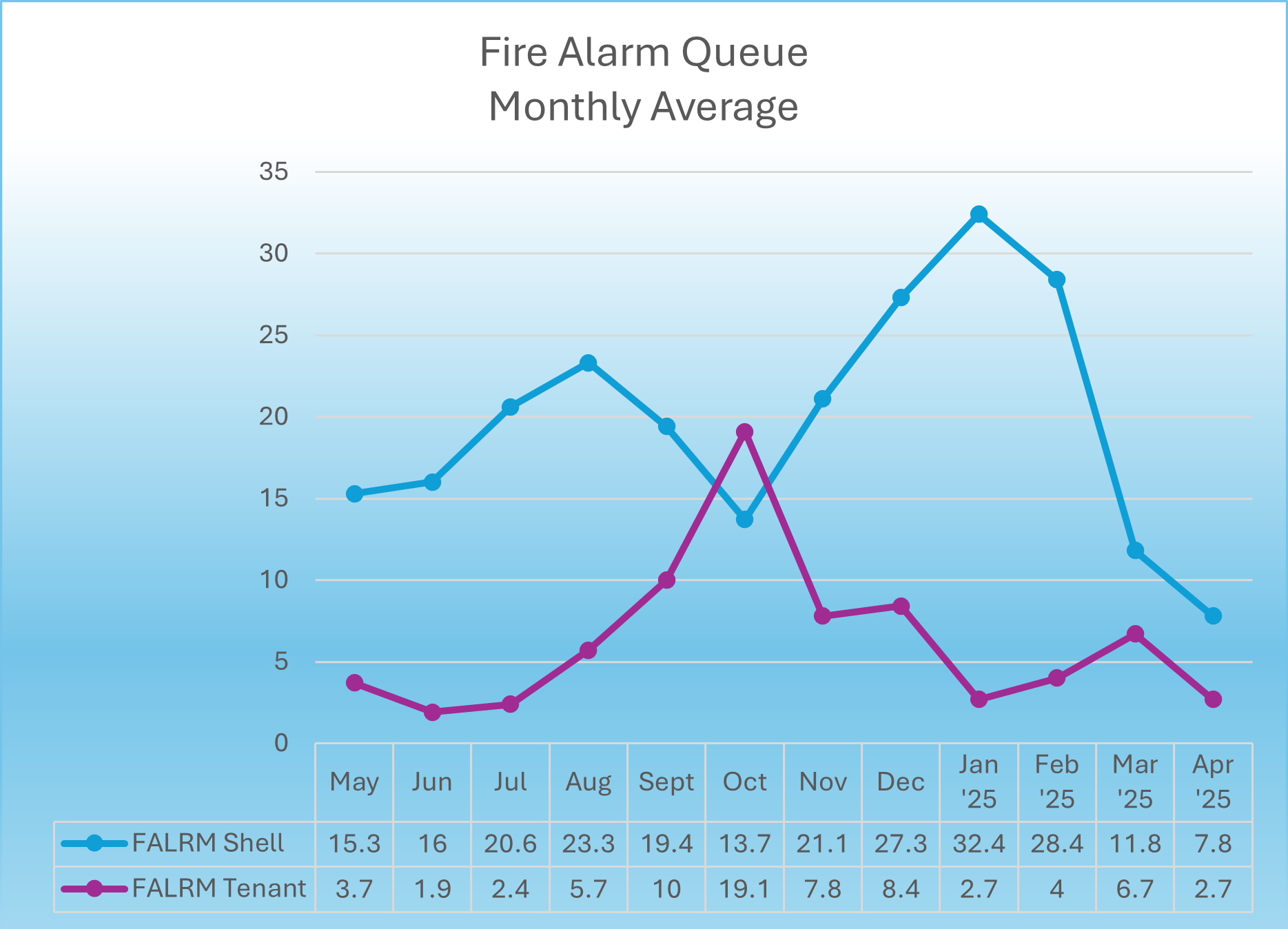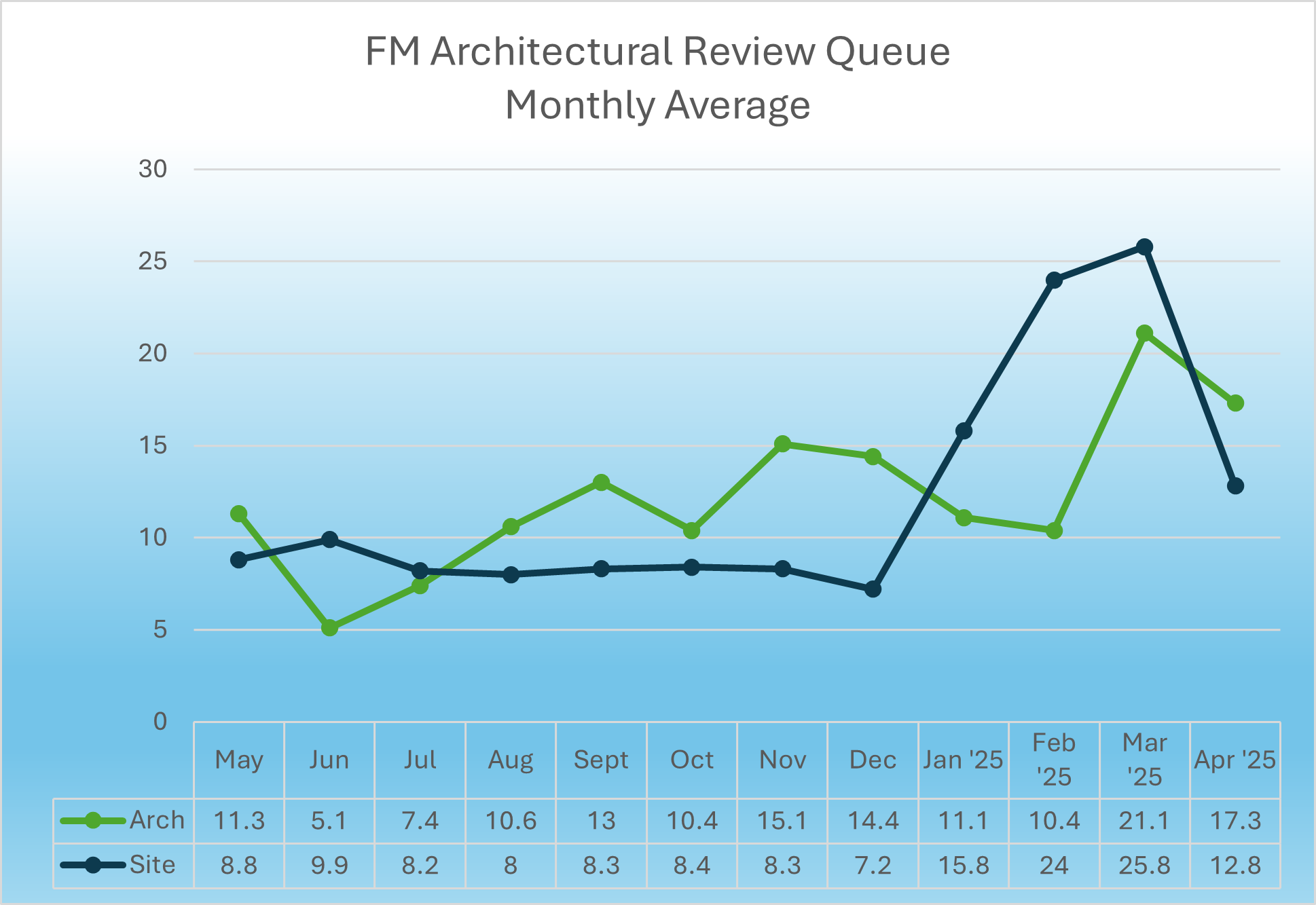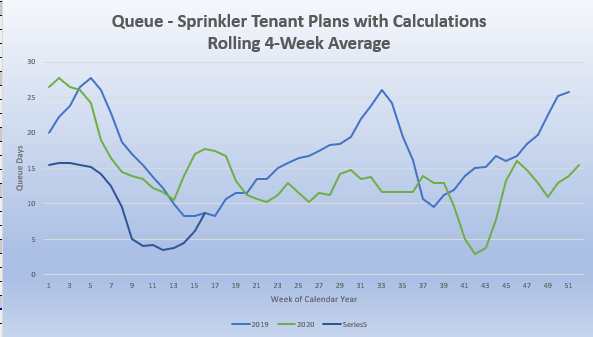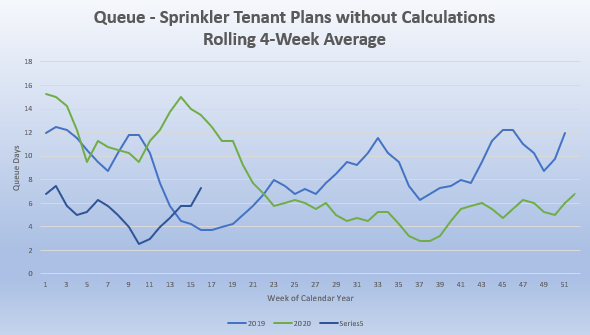 Building definitions:
New Commercial Buildings
Complex: high-rise building of all use groups and low-rise buildings of complex use groups (A, E, H, I, R-1, R-2, R-4).
Non-Complex: low-rise buildings of non-complex use groups (B, F, M, S, U).
Commercial Tenant Improvements
Fast Track: tenant improvements up to 4,500 square feet for non-complex use groups.
Tenant Alterations: tenant improvements not eligible for Fast Track.
Residential Construction
Single Family Dwellings: custom homes, use group R-5, of any size.
Masterfile: countywide, multi-location detached houses or townhouses, use groups R-3 or R-5, of any size.
Additions: multi-story additions or one-story additions over 1,000 square feet. Please note: all other residential improvements are reviewed in one day and thus not counted in the review timeframes provided. Alterations to condos are considered commercial tenant improvements.
EPR: Plans review under the Expedited Building Plan Review Program that have been pre-reviewed by county-approved third-party peer reviewers.
Inspection Holdovers: inspections not completed on the day requested.