Create Your New NCS Account in RECDynamics Today!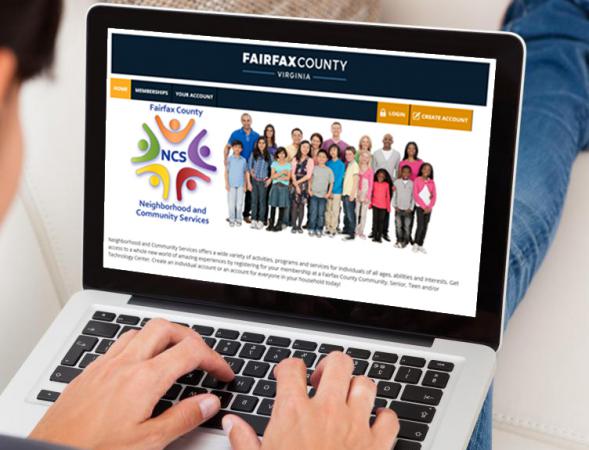 Neighborhood and Community Services (NCS) is taking a major step towards enhancing our user experience by launching the new RECDynamics online registration system!
Beginning February 2018, RECDynamics will allow our participants to:
Create and manage an individual or family account for everyone in the household.
Create one membership account that provides access to multiple NCS facilities
Streamline the onsite check-in process when you visit any NCS facility by simply scanning your membership card
 
Membership Fees:
Community, Teen and Technology Center Fees: Fairfax County residents have free access to NCS Community, Teen and Technology Centers. Some programs and activities may require a fee to participate.
Senior Center Membership Fees: Fairfax County residents can purchase a membership to the county's network of 14 Senior Centers at an annual fee of $24 or $48 (based on household income). See eligibility criteria.
Non-County Residents: All NCS facilities are accessible to non-county residents for an annual fee of $100.
Creating Your Account
Creating your personal account is the first step to a smoother, more convenient experience with accessing the many activities and programs at NCS locations. Follow these 5 simple steps to set up your account:
Go to the NCS RECDynamics website at https://Fairfax.usedirect.com/ncsweb
Select "Create Account" at the top right corner of the screen
Complete the required information under the following sections: General Information, Address, Primary Language and Emergency Contact.
When you are ready, select "Create Account" and your new account will be made active.

If you encounter any difficulties with the RECDynamics system, please contact us online by clicking the "Contact Us" link in the system or visit an NCS location for assistance.
 
Once You Have Created Your Account...
Membership Cards can be picked up upon your next visit to an NCS location. Please bring a photo ID and proof of residency*
For those creating accounts for Senior Center Memberships, a member of our senior center staff will contact you to complete the membership process.
Stay tuned for exciting updates as we continue to roll out new system features - including searching and registering for classes and activities, reserving space and more!

* Proof of residency may include a bank statement, tax document, utility bill, official government document with your mailing address affixed. Information is required to ascertain whether out-of-county membership fees apply.
Thank you for creating your NCS account, we look forward to seeing you soon!