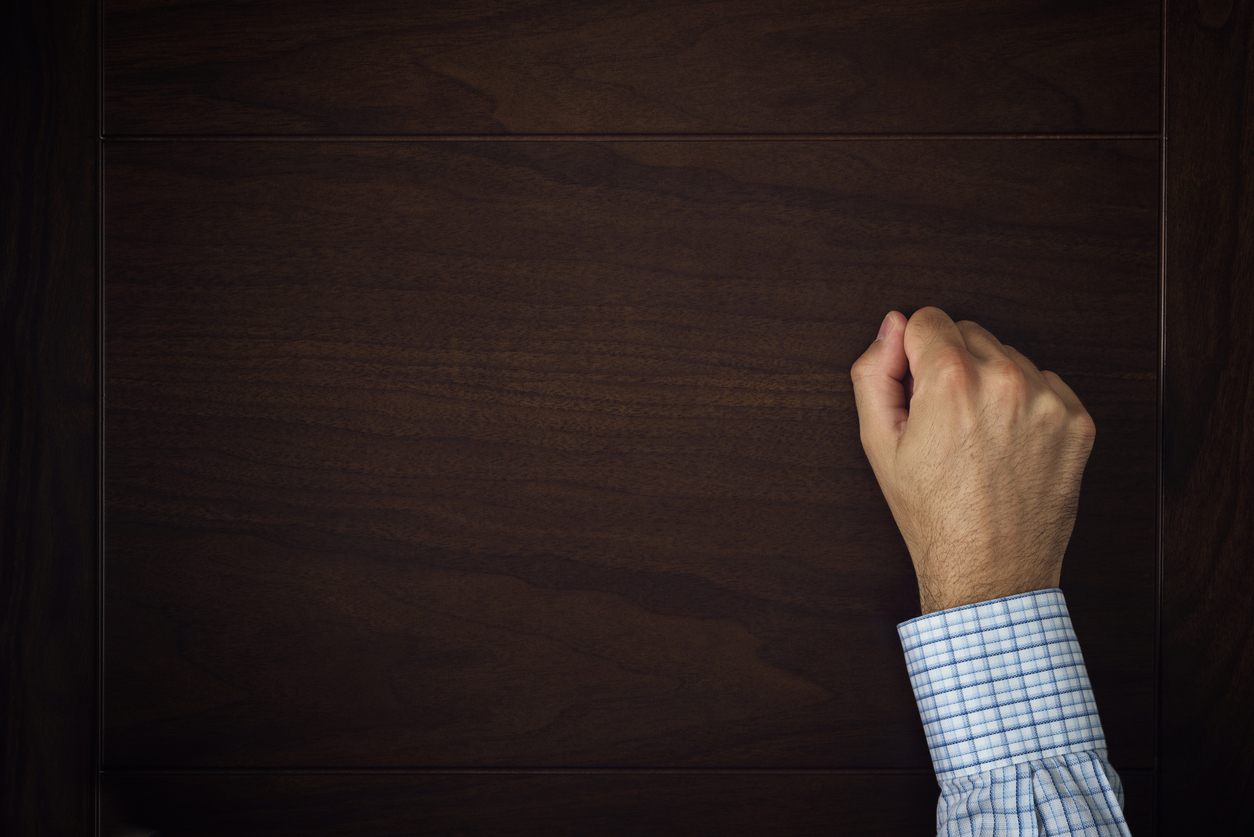 Do you know what to do if a salesperson comes knocking at your door to sell you new siding, lawn or tree work, magazine subscriptions and the list goes on…?
Before you open your door to a salesperson, review these important tips.
 
1. Know the Regulations
Door-to-door salespeople must be licensed by Fairfax County.
Door-to-door sales are restricted to between 9 a.m. and 8 p.m.
A salesperson may not solicit at a residence or private property development which posts a "No Peddlers or Solicitors" sign.
Solicitors must provide, upon request, a written receipt that includes a brief description of the goods or services sold, the total purchase price, amount of cash payment, if any, and the balance due and terms of payment.
 
2. Ask to See License
When a salesperson knocks on your door:
Ask to see their license to solicit in Fairfax County.
If they do not have a valid license, ask them to leave .
Close and lock your door.
If they do not have a license, immediately call Fairfax County Police (non-emergency) at 703-691-2131 (TTY 711) to report the violation.
This is what a Fairfax County solicitors license looks like (front and back):
3. You Have the Right to Cancel
Here are a few basics to know if you want to cancel your order with a door-to-door salesperson. More details
Virginia law gives consumers the right to cancel a home solicitation contract for $25 or more at any time prior to midnight of the third business day after the date of the transaction.
Consumers have up to 30 days to cancel if the seller has misrepresented the nature or purpose of the transaction.
Cancellation occurs when you (the buyer) give written notice of cancellation to the seller.
Under federal law, the seller must give you two copies of a cancellation form: one to keep and one to send.
After you cancel within the permitted timeframe, the seller has 10 days to refund your money.
Buyer beware, as always. Unscrupulous salespeople often create a sense of urgency and danger to compel a resident to hire them to perform work. This type of sales pitch is prohibited by law.
 
4. Exemptions
There are some people and organizations who can knock on your door without a Fairfax County license:
Fresh farm food products, including produce and dairy products.
Newspapers or newspaper subscriptions.
Real estate or insurance, when the salesperson is licensed by Virginia.
Religious organizations.
Charitable organizations licensed by Fairfax County or through the Virginia Department of Agriculture and Consumer Services (e.g., Boy Scouts of America, Girl Scouts of America, or the Red Cross).
Each Fairfax County School is authorized to conduct two school-wide fundraisers each year, which may include soliciting. One popular school fundraiser in Fairfax County is known as "Tag Day."
There are no specific exemptions for neighborhood children who might sell lemonade, shovel snow or mow lawns ; however, Fairfax County does not issue solicitor licenses to individuals under the age of 16 because state labor laws prohibit children younger than 16 from working as solicitors in Virginia.
Political parties and political campaigns that file federal and/or state financial statements are exempt.
 
5. We're Here to Help!
Our Regulations and Licensing staff are available to answer your questions about door-to-door salespeople:
Additional Resources: