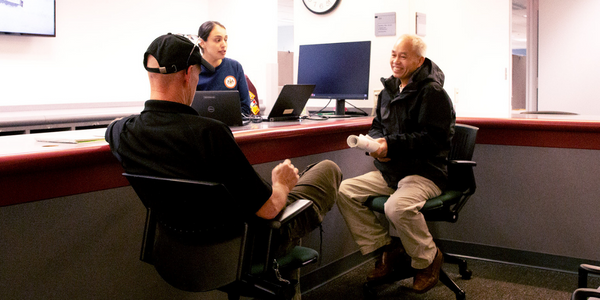 Are you planning home improvement projects in 2023? You may have learned about the recent changes to the county building permit process. Although resources exist online and through our phone system to guide you through the process, the Land Development Services Customer Experience Team is available to assist customers.
Typical requests brought to the team include:
What type of permit do I need for my project?
How do I apply for a permit?
What is my permit status?
My permit status has not been reviewed yet. Why is this?
3 THINGS TO KNOW ABOUT THE TEAM
1. The Customer Experience Team is available Monday through Thursday 8 a.m. to 4 p.m. and Friday from 9:15 a.m. to 4 p.m. to answer your questions by phone at 703-222-0801 or in person. Location: Herrity Building, 12055 Government Center Parkway, Suite 324, Fairfax.
2. Bring your laptop, if you have one, so staff can guide you through the process of creating a PLUS account, applying for a permit, scheduling an inspection, checking the status of records and more. Laptops are also available at the center for staff to assist you.
3. Our staff can assist you in multiple languages whether you require assistance by phone, virtually or in person.
"We issue more than 70,000 permits annually and the vast majority of business we do with our customers is now conducted entirely online," said Kirsten Munz, permitting and code administration director. "We are extremely proud of the Customer Experience Team, the first stop for thousands of customers with questions about the building permit process. We understand that there are customers who need and prefer in person assistance, and we are happy to provide this service as well as support individuals in multiple languages as needed."
PERMITTING RESOURCES