These maps depict the median percentage change in equalization for each of the nine magisterial districts in Fairfax County and for residential and commercial properties county-wide. 
Equalization is the process in which assessments are adjusted in order to bring them in line with the current real estate market as of January 1 of each year, and to ensure that assessments throughout the county are uniform and subject to the same relative standard. The median represents the midpoint of all percentage changes sorted in order of magnitude.
For 2019, median residential equalization change in each of the nine magisterial districts ranged from +1.19% to +4.79%, with the overall median change for the county amounting to +2.36%. The overall median commercial equalization change for the county was +2.71%.
County-wide: | Commercial | Residential | 
District: | Braddock | Dranesville | Hunter Mill | Lee | Mason | Mount Vernon | Providence | Springfield | Sully | 
---
Commercial County-wide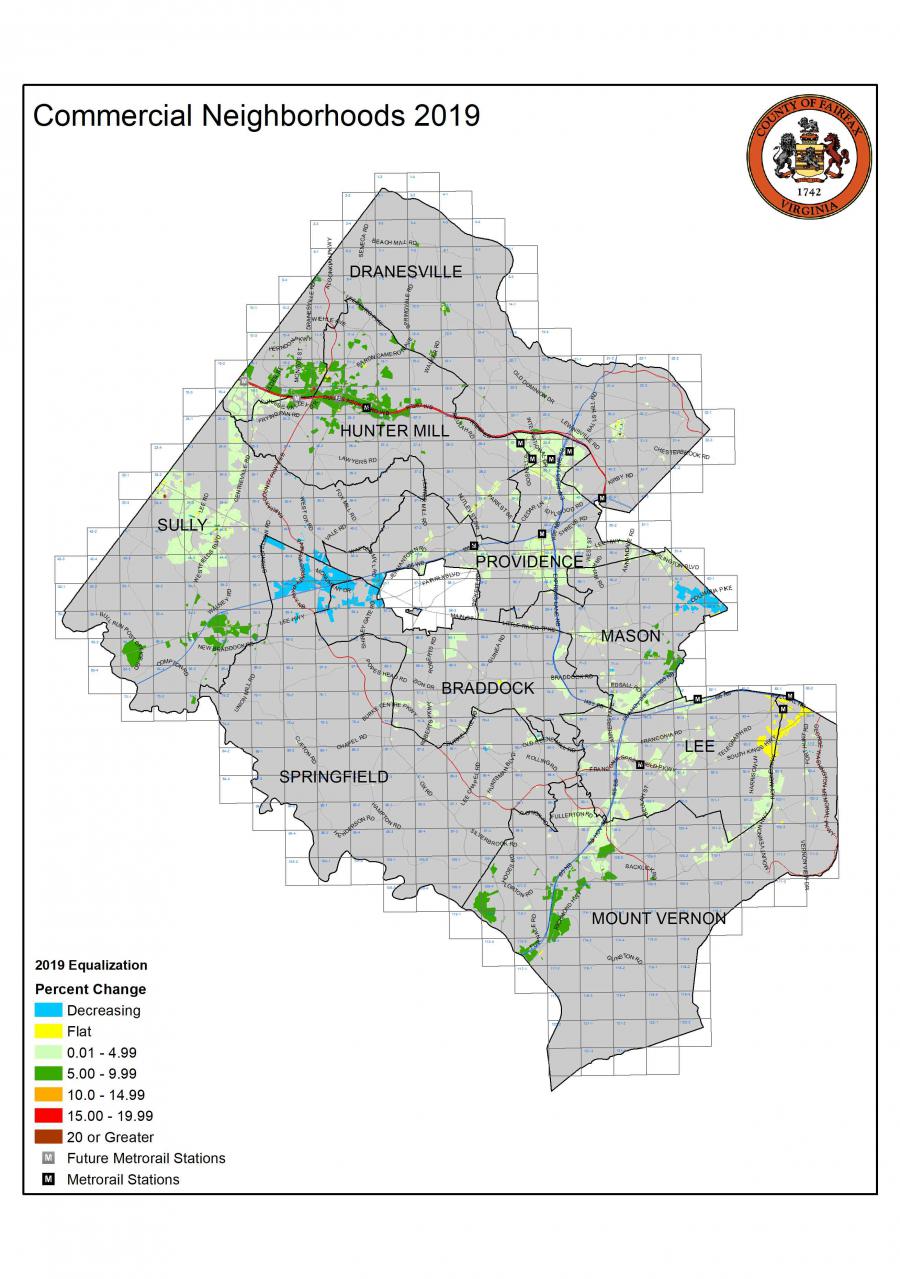 ---
Residential County-wide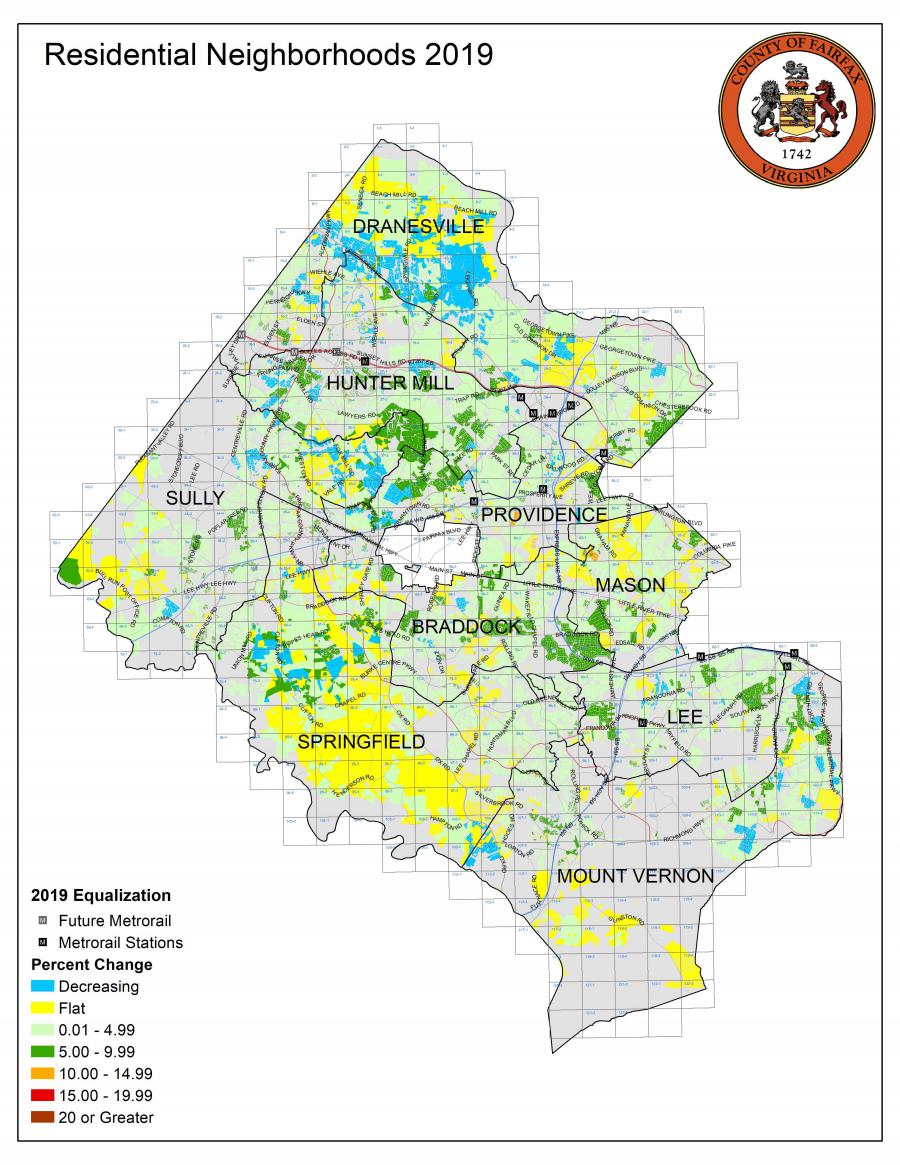 ---
Braddock District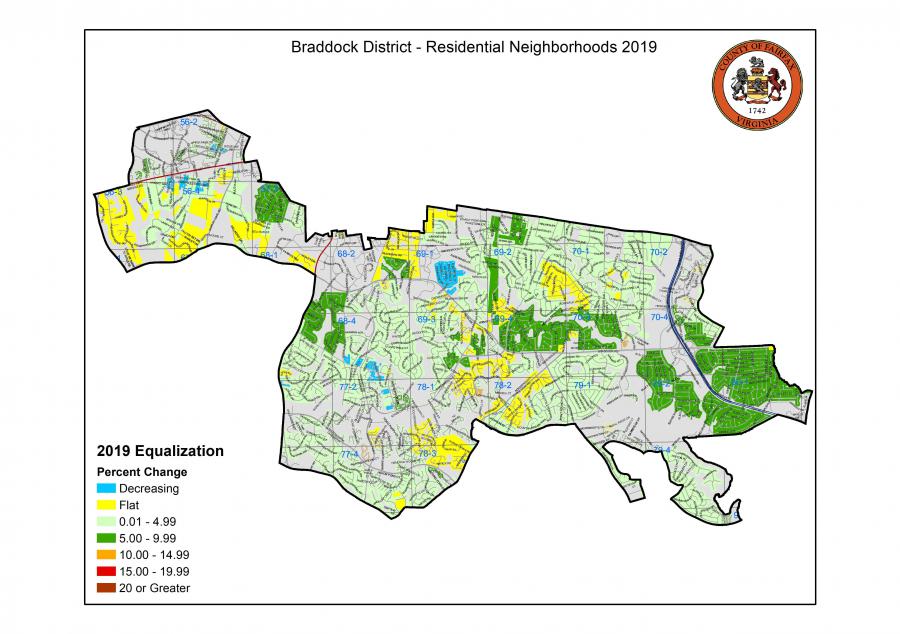 ---
Dranesville District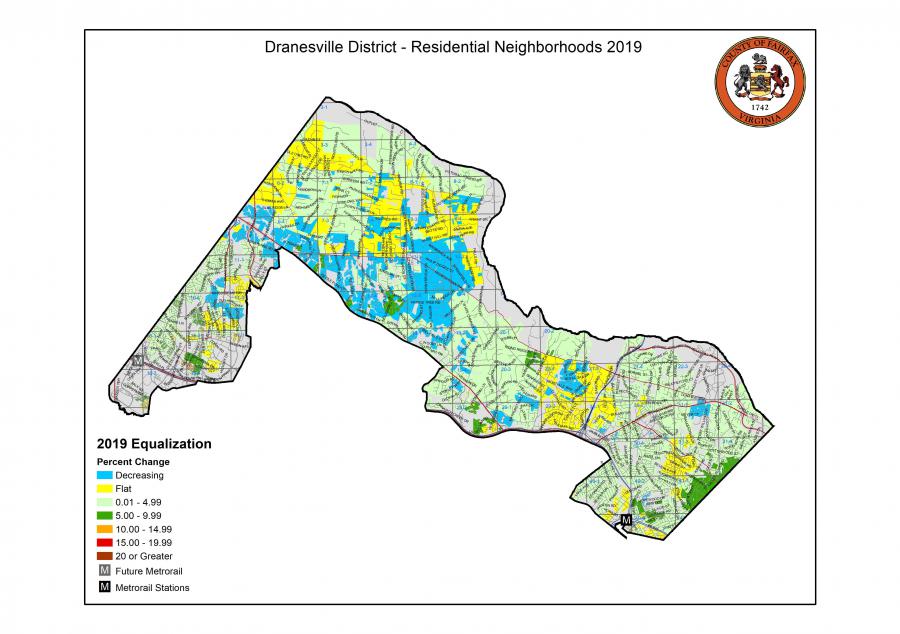 ---
Hunter Mill District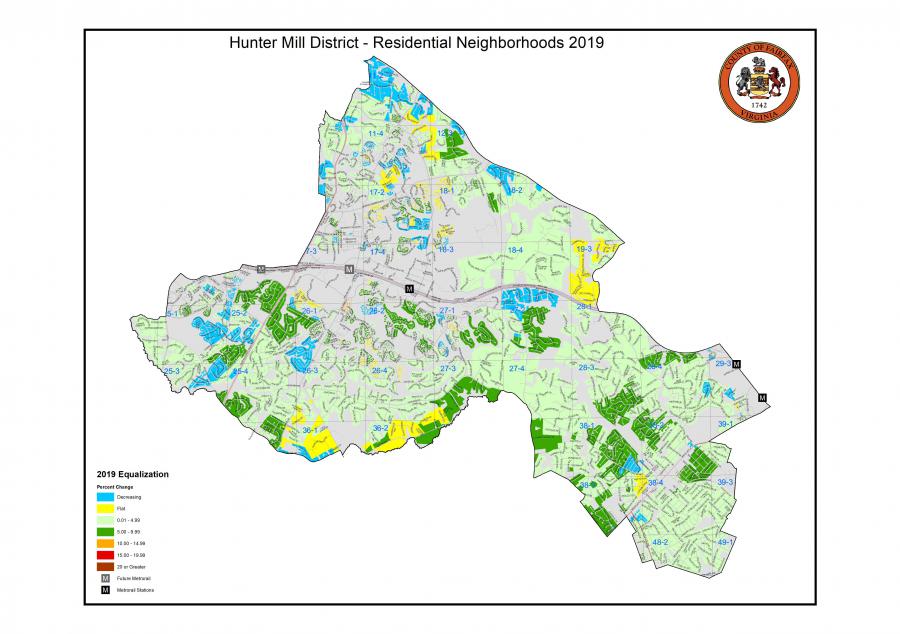 ---
Lee District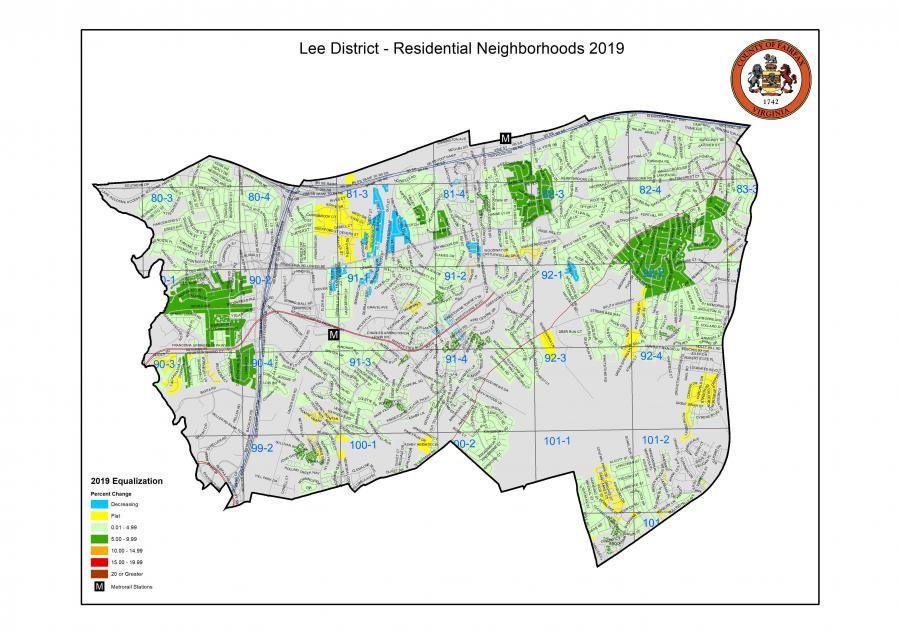 ---
Mason District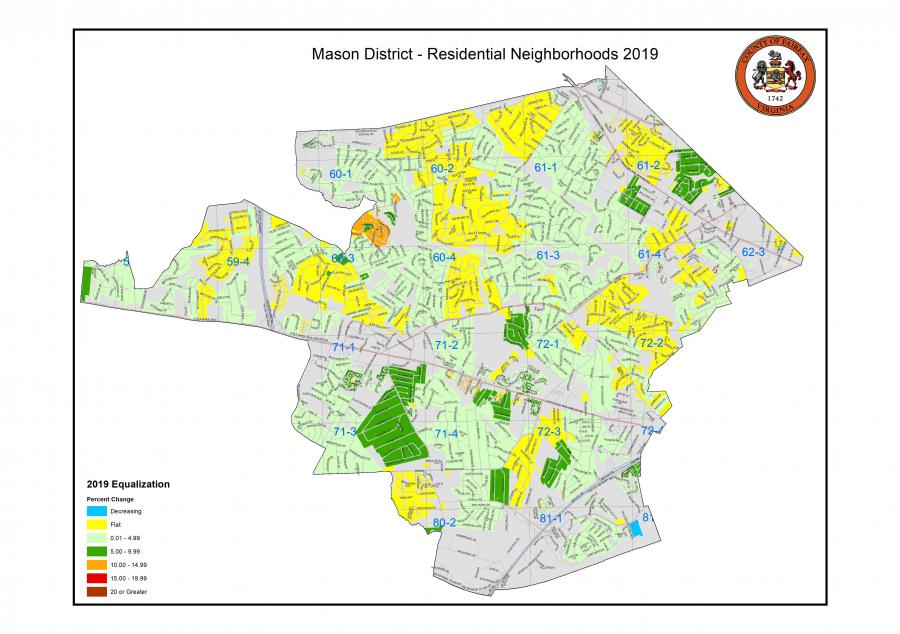 ---
Mount Vernon District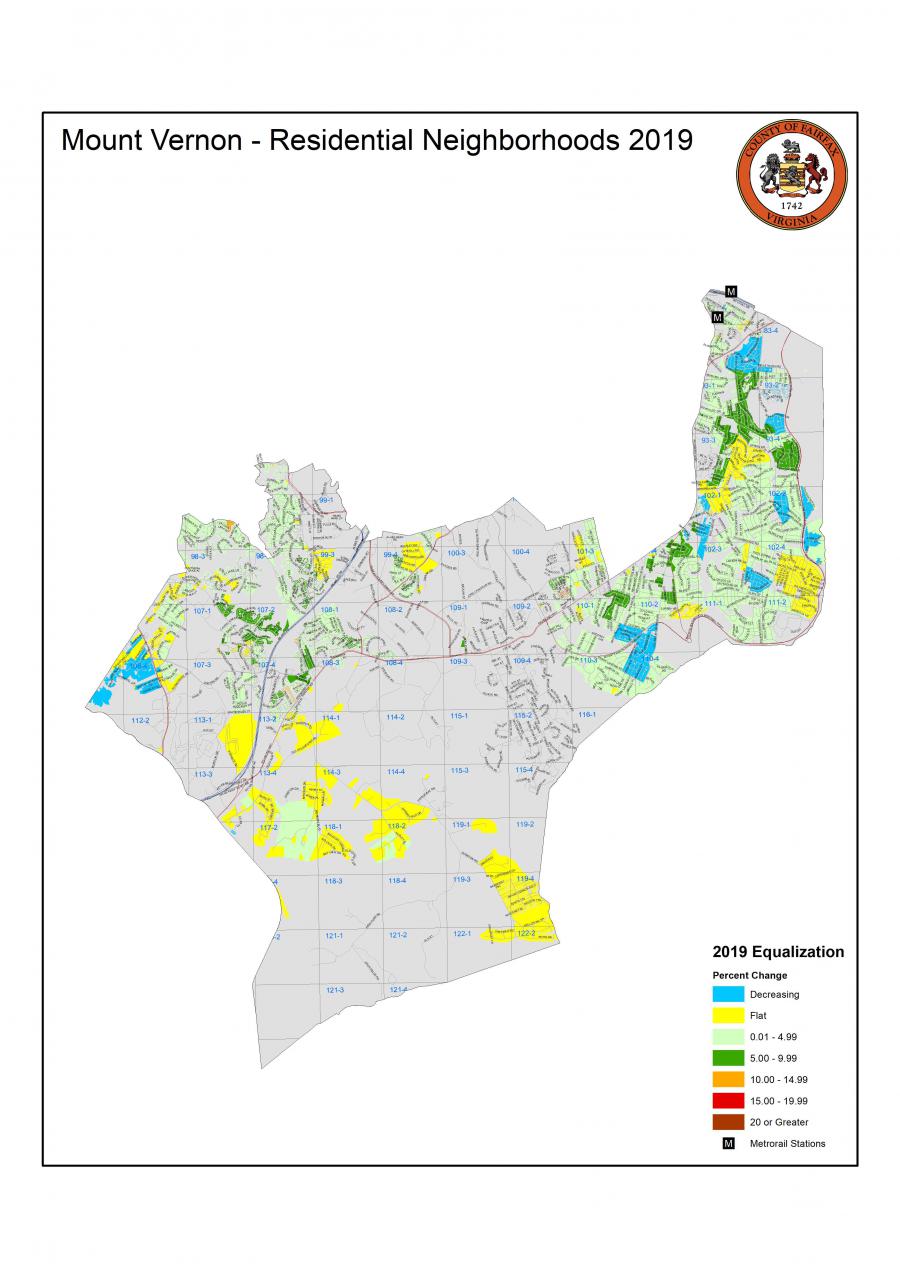 ---
Providence District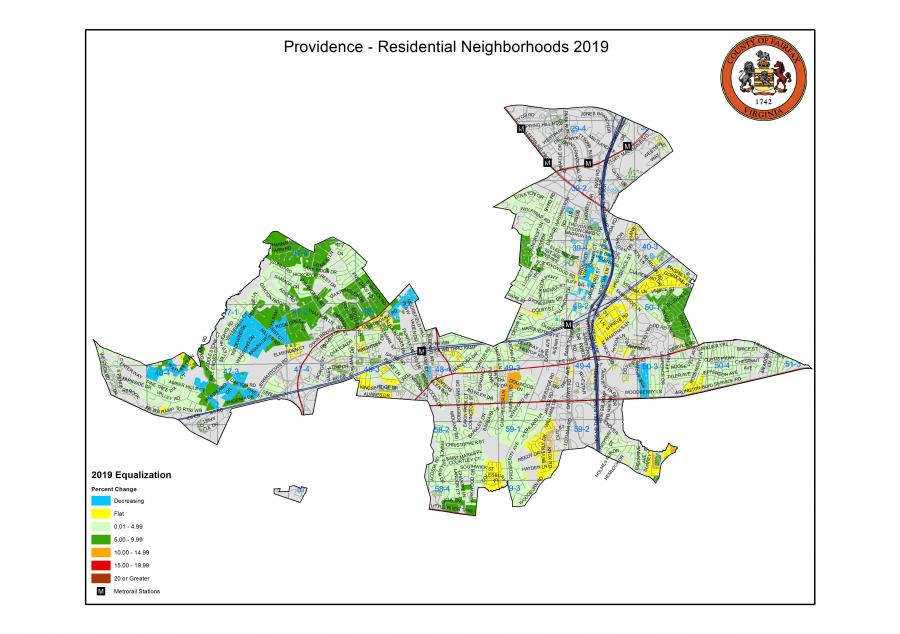 ---
Springfield District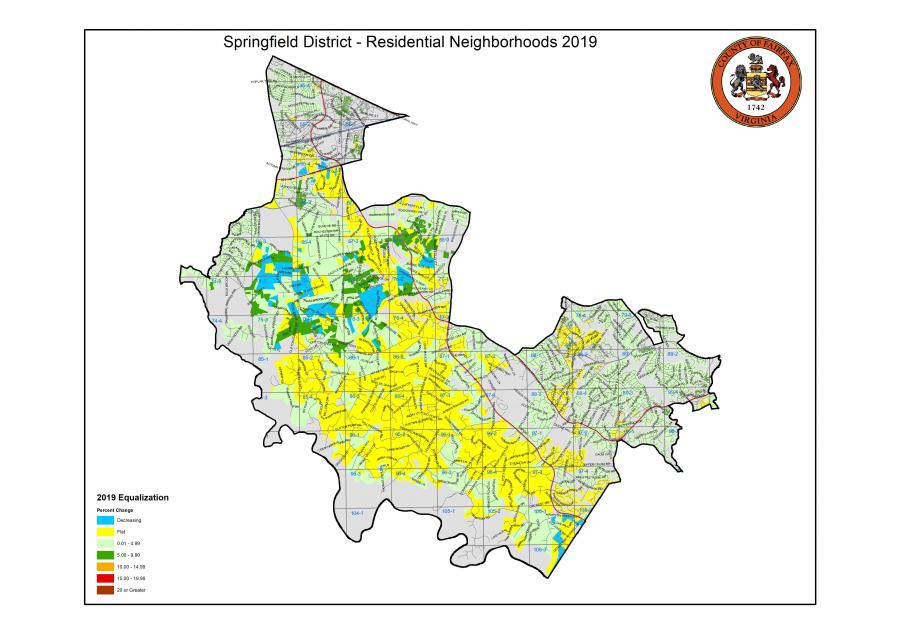 ---
Sully District