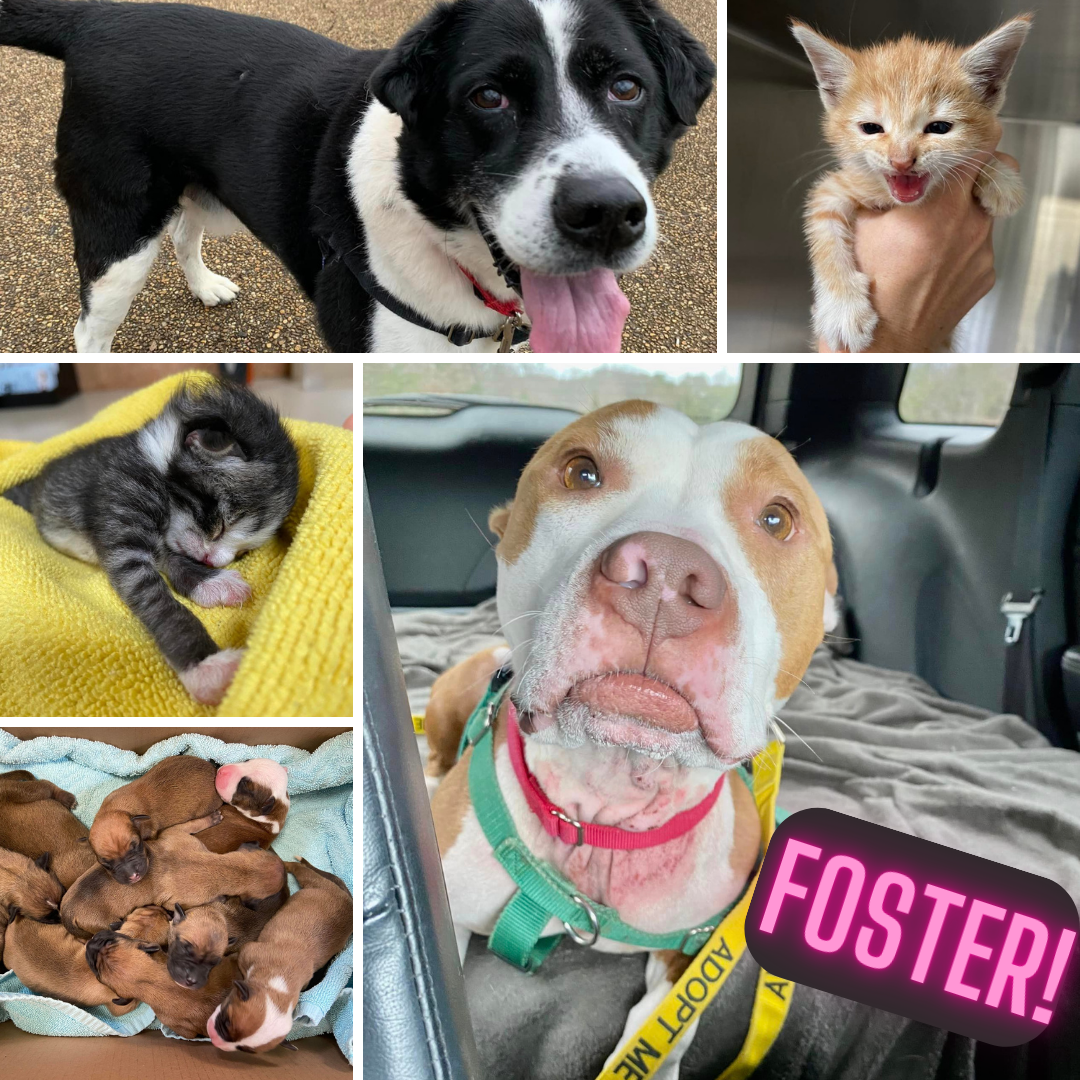 What foster volunteers do:
The Fairfax County Animal Shelter relies on our foster program volunteers to provide extra care to shelter animals, by taking pets into their homes to provide love and care. Each year, foster families give hundreds of shelter pets the extra attention and time in a home that they need to recover from illness or injury, have a break from the shelter, or time to reach that 2-month mark and be ready for adoption.
Examples of pets who need foster:
Adult dogs and cats who just need a break from the shelter!
Neonatal kittens, who need around-the-clock care.
Pets recovering from illness or injury.
Pregnant or nursing moms of all species, with their litters.
Weaned kittens and puppies who aren't quite old enough to be available for adoption.
How to become a foster:
We are looking for experienced fosters for the following types of pets:
Fill out an appplication.
Attend training sessions.
Get on our foster list! We send out communications when we have pets who need fostering.
We especially need fosters who have no other pets, those who can take large dogs, and bottle baby kitten fosters.
If you would like to get started, please email us at animalshelter@fairfaxcounty.gov!