The Fairfax County Redevelopment and Housing Authority (FCRHA)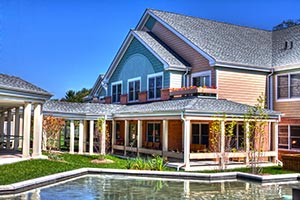 Currently owns 8 affordable senior housing communities and 2 affordable assisted living communities throughout the Fairfax County area. These communities typically feature gated garden style communities with one-bedroom units. Some offer studio or a few two-bedroom apartments and or are co-located with senior centers and other community programs. Additionally, the senior communities have emergency pull cords, common area lounges, laundry facilities and rental fees that include utilities.
The assisted living communities are licensed and offer meals and daily activities along with available assistance with housekeeping, laundry, medication management and personal assistance. The assisted living communities unities enable seniors to remain in the community and receive care at affordable rates.
To obtain additional information and to apply to a FCRHA Senior Housing community please contact the community directly.