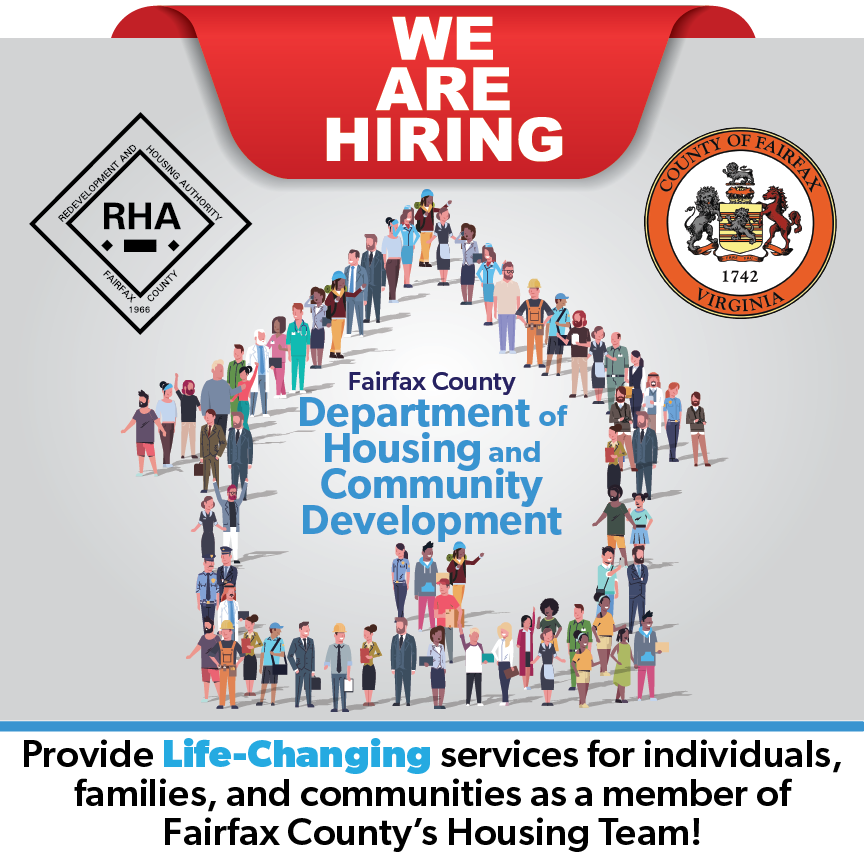 Welcome to the Fairfax County Department of Housing and Community Development!
Since 1966 we have worked to support the Fairfax County Redevelopment and Housing Authority to provide safe, affordable homes for Fairfax County residents – particularly households with low- and moderate-income, older adults, and individuals with disabilities.
HCD is committed to Creating and Preserving affordable housing and caring, livable communities; Serving the diverse needs of Fairfax County's residents through innovative programs, partnerships, and effective stewardship; and Fostering a respectful, supportive workplace.
The need for more affordable housing is great. Homes are the foundation for individual and family development and growth in every aspect of our lives – health, education and career, financial stability and growth, social connectedness, and more. If you are seeking a career that can offer personal growth while having a real and lasting impact individuals and families across the county, then the Fairfax County "Home Team" may be the place for you.
 
!