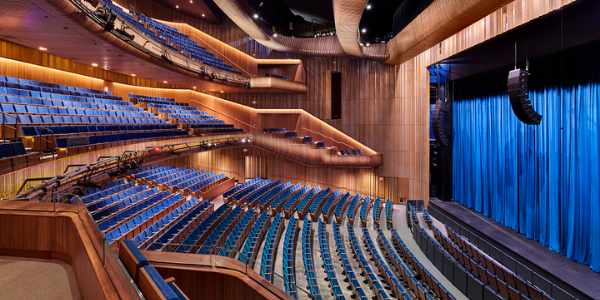 ​​Capital One Hall opens this weekend in Tysons.
Facilities will be available for community arts groups at specially negotiated rates.
Community arts groups will be part of each season.

Fairfax County community arts groups will soon have a new venue to showcase their talents — Capital One Hall in Tysons, which opens this weekend.
In addition to national and Broadway performances, local groups will share the stage.
"This is a tremendous opportunity for local arts groups to have additional access to performing spaces, plus classrooms, for a wide variety of activities," says Linda S. Sullivan, ArtsFairfax President & CEO.
 
WHAT IS CAPITAL ONE HALL?
Capital One Hall is part of the broader Capital One Center mixed-use development in Tysons. It encompasses a 1,500-seat performance hall, The Vault — a 250-seat black box theatre — and classrooms. These facilities will be available for community use at specially negotiated rates by Fairfax County for eligible charitable, arts, nonprofit and other community organizations.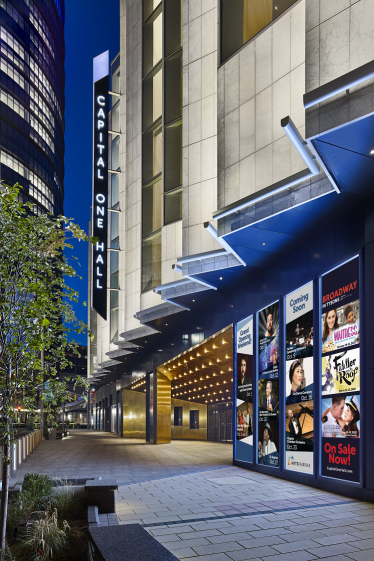 COUNTY-CAPITAL ONE HALL PARTNERSHIP
Five years of work behind the scenes preparing for this moment has created a true partnership between the community, ArtsFairfax and Capital One. "It was great to be in on the ground floor," says Michael Liberman, director, Cable and Consumer Services, and head of the county's Arts Committee. 
As part of the county partnership with Capital One, the Fairfax Symphony Orchestra is performing on Oct. 9 and Gin Dance Company is on Oct. 16.
"Working with ArtsFairfax we reached out to the community to assess needs and interest, held extensive conversations with Capital One, developed guidelines for the days allocated to community groups — culminating in community arts groups sharing in the Hall's opening season this October."

- Michael Liberman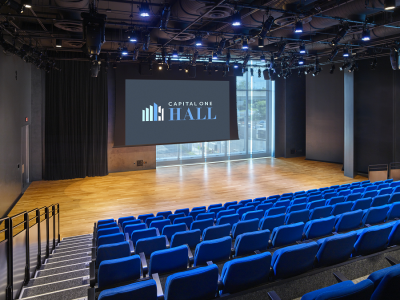 COMMUNITY ARTS GROUPS AND CAPITAL ONE HALL

  ArtsFairfax manages the annual online application process on behalf of Fairfax County for community arts groups to use the spaces. Approved arts organizations and programs will be submitted to Capital One Hall's operator for integration into each season's schedule.
 
"Fairfax County's arts community is integral to our social and economic well-being and vitality," notes Sullivan. "We are always looking for ways to diversify and reach out to expand our audiences. Capital One Hall will help our community's stars shine even brighter."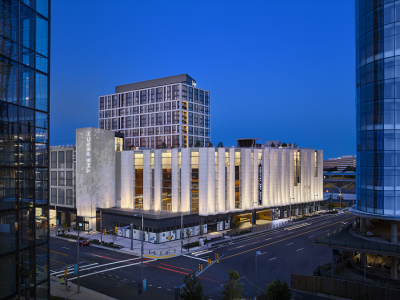 Photos courtesy HGA Alan Karchmer