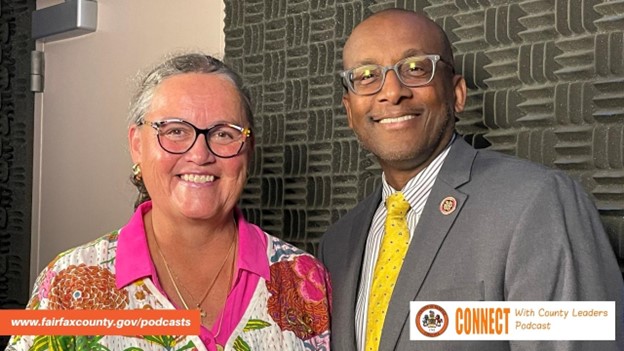 On the August episode of the "Connect with County Leaders" Podcast, Fairfax County Executive Bryan Hill is joined by Dr. Michelle Reid, Superintendent of Fairfax County Public Schools.
Reid brings an exciting new perspective to Fairfax County. And while only on the job a year, she has already visited most of the 198 schools in the county. As she puts it, "You can't lead people you don't know or programs you don't understand."
Reid prioritizes being present and engaging with students, families and staff.