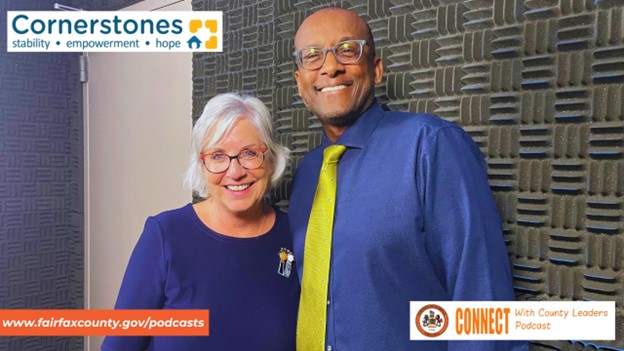 On the October episode of the "Connect with County Leaders" podcast, host Bryan Hill, county executive of Fairfax County, spoke with Kerrie Wilson, CEO of the nonprofit Cornerstones and its affiliate, Cornerstones Housing Corporation. The two discussed the organization's work to provide affordable housing and support services to local residents.
Wilson has led Cornerstones since 2001. She highlighted the organization's origins in 1970, when it was founded to address the need for affordable housing in Reston's original master plan.
"Cornerstones was founded, and that master plan really speaks to the principles of … affordable housing and recreation. What are the opportunities to live, work, and serve in that community? And that's how we started; as an advocate for housing," Wilson said.