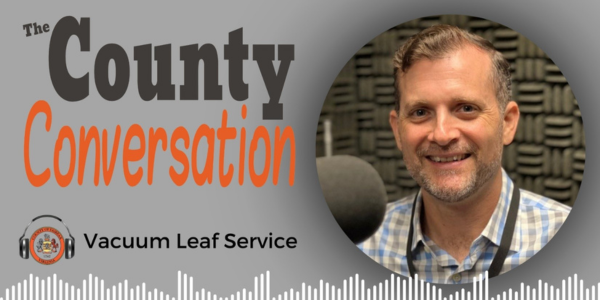 As we look toward a more sustainable future, possible changes are on the horizon for our vacuum leaf service. 
Vacuum leaf service will be provided through the upcoming 2023-2024 season; however, we are proposing to discontinue service permanently after this winter. The Board of Supervisors will decide the future of the service at a public hearing this fall.
In a recent episode of The County Conversation podcast, Eric Forbes, deputy director of the Solid Waste Management Program for Public Works and Environmental Services, discusses the department's recommendation to discontinue the seasonal vacuum leaf service.