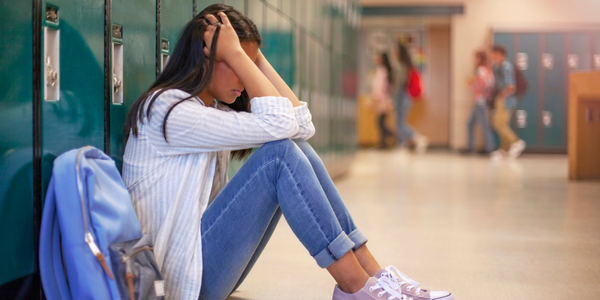 The COVID-19 pandemic may have provided some protections for certain youth due to increased time at home leading to increased family support and supervision, while for others the pandemic may have enhanced stressors and risk factors. Based on the 2021-2022 Fairfax County Youth Survey data, this newly published report addresses students' experience with mental health issues, risk behaviors and other challenges during the pandemic, including disproportionate levels of risks on vulnerable and marginalized populations. 
Key Findings from the Report
The rates of reporting persistent feelings of sadness/hopelessness, suicidal thoughts and suicide attempts increased among Fairfax County youth this year, following the national trends. 
More than 38% of the students in 8th, 10th and 12th grade reported feeling so sad or hopeless for two or more weeks in a row in the past year that they stopped doing some usual activities (persistently sad or hopeless). Approximately 17% reported suicidal thoughts and 6% reported suicide attempts. 
Female students were more likely to express high stress, persistent feelings of sadness or hopelessness, consider attempting suicide and attempt suicide compared to male students. 
Students of Hispanic ethnicity and students of other/multiple races were most likely to express feelings of persistent sadness or hopelessness, consider suicide and attempt suicide.
Students who identified themselves as transgender or gay/lesbian/bisexual reported higher rates of stress, feelings of sadness/hopelessness, suicidal ideation and suicide attempts. The data shows that they also face greater challenges that can affect their mental health including emotional and physical abuse by a parent or adult, forced sexual intercourse and sexual harassment.  
Students who reported a lack of food in their home were more likely to report persistent feelings of sadness or hopelessness, suicidal thoughts and suicide attempts than those from food-secure homes.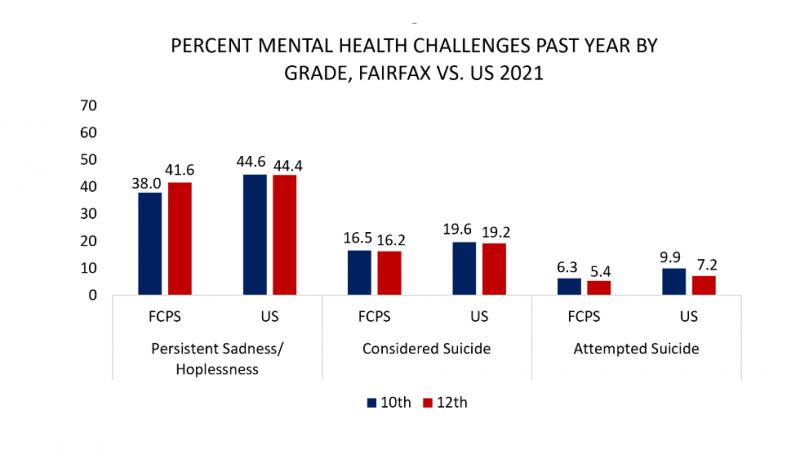 What can you do to help?
You can help our youth take care of their mental health by giving them opportunities to be involved, offering supportive relationships and recognizing their good work and accomplishment. 
Know the signs of depression and suicidal ideation, talk to youth and listen non-judgmentally, provide support and seek professional help when needed.
Read the report for more information and available resources. You can also read 5 Things to Know about the Youth Survey on NewsCenter.