Important News and Alerts - UPDATED April 23, 2020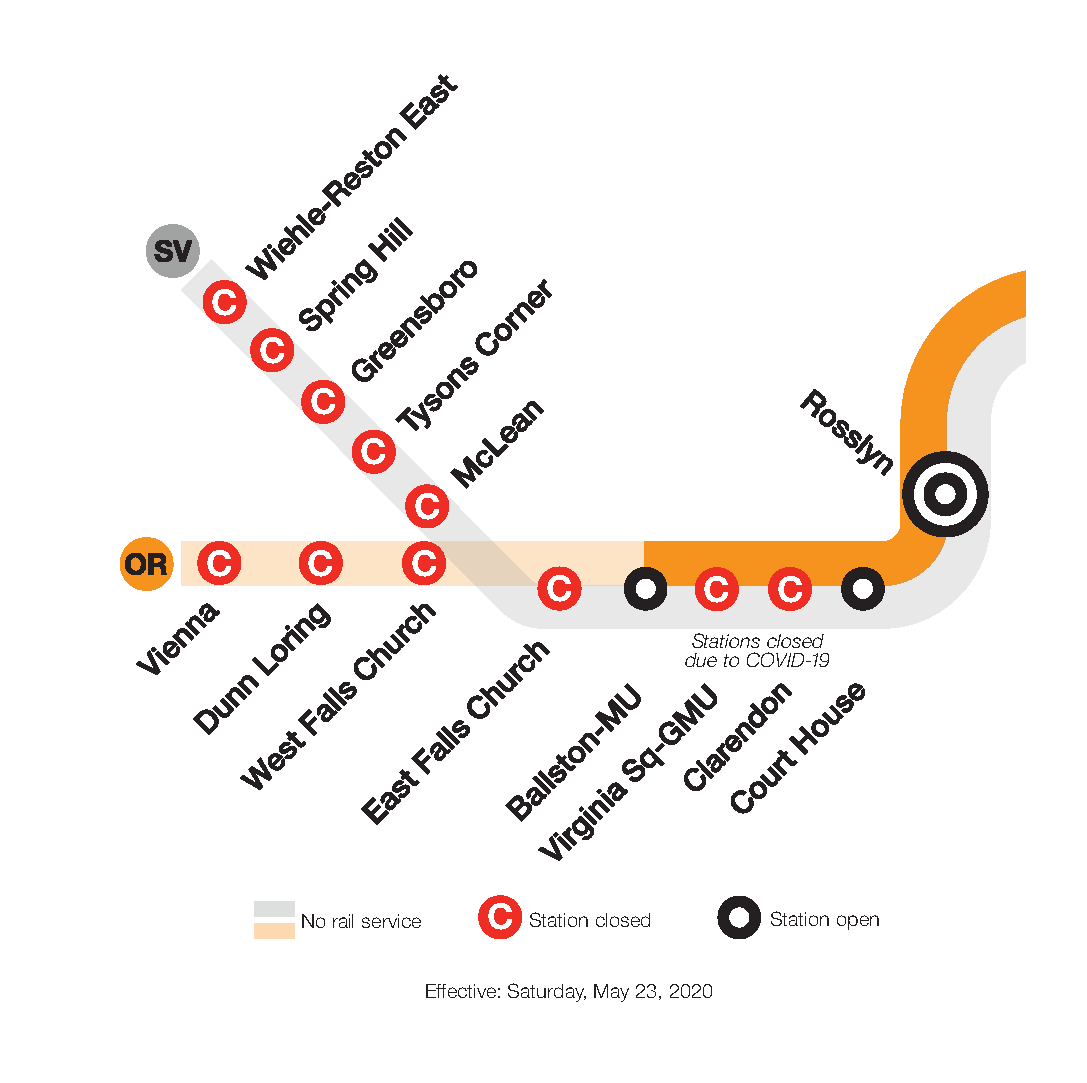 The Washington Metropolitan Transit Authority (WMATA) announced a new plan for construction activities for the summer of 2020 with a full closure of all Metrorail Orange and Silver Line stations in Fairfax County (all stations west of Ballston Metrorail Station – Vienna, Dunn Loring, East Falls Church, West Falls Church, Wiehle-Reston East, Spring Hill, Greensboro, Tysons Corner, and McLean). The expanded station closures will advance the two largest capital projects in Virginia - the demolition and reconstruction of the station platforms at four Metrorail Orange Line stations and work to connect the five new Metrorail Silver Line stations to the existing transit network. The closures begin Memorial Day weekend 2020 and are expected to continue through the fall.
→ Impacted by the Orange or Silver Line station shutdowns this summer?
See if you qualify for a $50 incentive to take alternate transit connections.