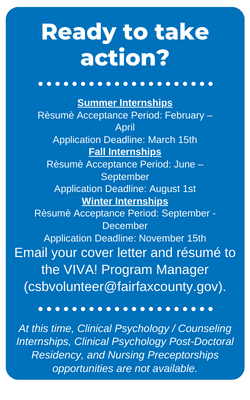 Our programs and departments provide internship opportunities for students in prevention, outpatient, day treatment, outreach/engagement and residential treatment settings, as well as, placements in the central services, administrative and executive offices.
CSB internships are unpaid.
We interview interns at any time during the calendar year. You should apply at least 3-4 months prior to the start of your placement, whenever possible. Historically more applicants apply than there are placements available.
The internship program is a competitive process and student candidates are selected based on academic performance, applicable experience and professional skills which match the needs of the placement.
Due to the large volume of resumes we receive, we will only be able to contact those applicants who are being considered for an available spot to come in for a personal interview.
What to Expect as a CSB Intern
Support. You will be matched with departments/programs based on your specific area of interests. You will be assigned an on-site supervisor who has the credentials required by the school or credentialing board to provide qualified supervision (if applicable).
Professional experience. All student interns will become a part of a multidisciplinary treatment team at their placement site. Learning opportunities will be based on the requirements of your academic or credentialing program, your prior experience, and the focus of the program. Your time spent as an intern at the CSB will be meaningful and relevant to your career field, which may lead to future employment.
Ongoing Internship Opportunities at the CSB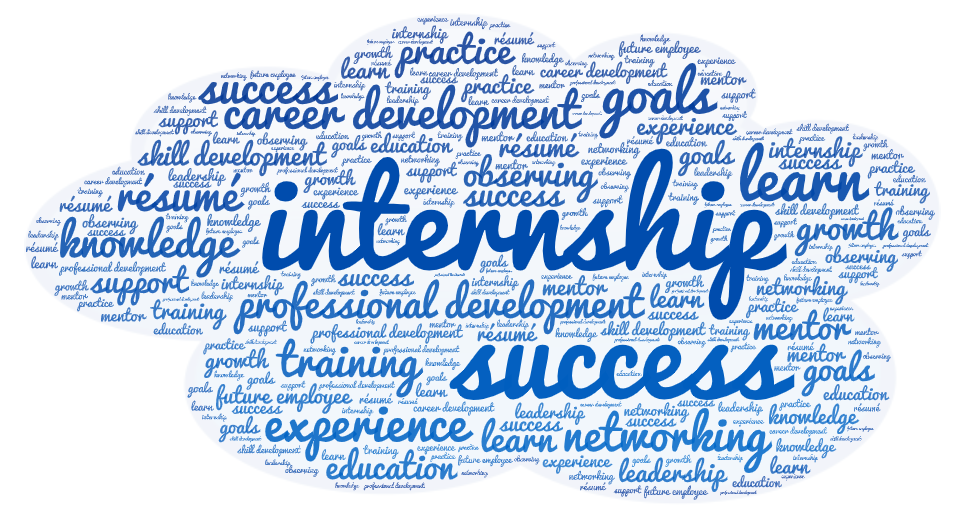 There are a variety of internship positions at the CSB. Professional development and learning opportunities for internships will vary depending on the role, examples of tasks that you may perform include:
Performing case management while working within the parameters of cultural and demographic factors.
Facilitating/observing individual, group and family counseling or psychotherapy.
Taking part in staff meetings and/or clinical rounds, including presenting cases.
Completing screenings, intakes and biopsychosocial assessments and evaluations.
Conducting program needs assessments, data analysis and outcome measures.
Participating in/organizing community health and wellness fairs or events.
Performing community outreach or developing marketing initiatives.
Cultivating program management skills.
If your program of study includes any of the following concentrations, you are highly encouraged to apply for a CSB internship:
Substance abuse and mental health prevention and treatment.
Program administration, operations and management.
Research and data analysis.
Human services and/or public health.
A vast majority of CSB internship opportunities are ideal for students enrolled in undergraduate/graduate degree programs. 
Our programs provide opportunities for individual and group work in prevention, outpatient, day treatment, outreach/engagement and residential treatment settings, as well placements in the central services, administrative and executive offices.
Nursing Preceptorships
Applicants for Advanced Practice-Psychiatric Mental Health Nursing Preceptorship opportunities with the CSB must be licensed registered nurses in an academic Clinical Nurse Specialists or Psychiatric Nurse Practitioner Master's nursing program.
Psychiatric Residencies
Applicants for Psychiatric Residencies with the CSB must be fourth year psychiatry residents.
I'm Ready to Take Action!
How do I get started?
❶   Review the eligibility requirements above. It is important to make certain that you satisfy the minimum requirements before you apply for an internship opportunity.
❷   Verify with your school or program. You must be enrolled in a class requiring an internship or are completing a professional credential requiring an internship or residency. Confirm that your school/program has a contractual agreement in place with the CSB.
❸  Submit your resume. You should submit a cover letter, resume/CV and written academic program requirements for internship. Email your resume to the VIVA! Program Manager. 
❹  The CSB VIVA! Program Manager will contact you for next steps. We will review your application and contact you to discuss the next steps to joining our network of dedicated interns. Because of the volume of applications, we will only contact candidates who best match the needs of the program with an intern opening to come in for an interview.