THE FAIRFAX COUNTY ENERGY DASHBOARD
The Fairfax County Energy Dashboard provides a deep dive into the energy use and performance of individual buildings and facilities. The dashboard shows energy use, cost, and emissions data for the county's Facilities Management Department (FMD) and Park Authority (FCPA).
This data is live – it pulls directly from the county's energy data management software. You can view the data for all facilities or filter by facility name using the search box. Alternatively, data summaries dating back to 2006 are available for FMD, FCPA, the Department of Public Works and Environmental Services, and Housing and Human Services in the dropdown sections below. The county energy dashboard provides a deep dive into the energy use and performance of individual buildings and facilities. Please access the page using Edge or Chrome - Internet Explorer is not compatible.
COUNTY OVERALL ENERGY USE
Fairfax County uses electricity and natural gas throughout its operations. Much of that energy use allows the county to heat and cool its facilities and power the lights and equipment in them. Some of the county's energy use helps ensure adequate night-time lighting on streets and ball fields. Other energy uses are less visible but just as essential, such as wastewater pumping and treatment.
Energy Use Equivalent Carbon Emissions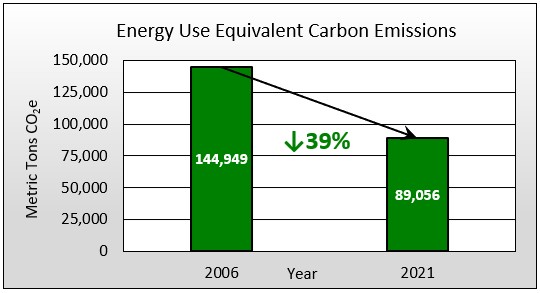 The graph above shows the equivalent carbon emissions from electricity and natural gas used at county facilities in 2006 and 2021. Annual energy consumption from 2006 through 2021 is provided in more detail via the dropdowns below, with electricity in blues and greens and natural gas in reds and yellows.
Overall Fairfax County Electricity Use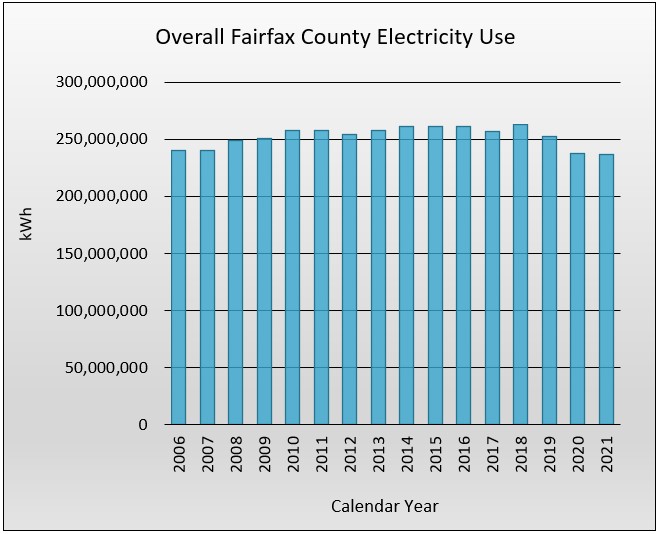 Overall Fairfax County Natural Gas Use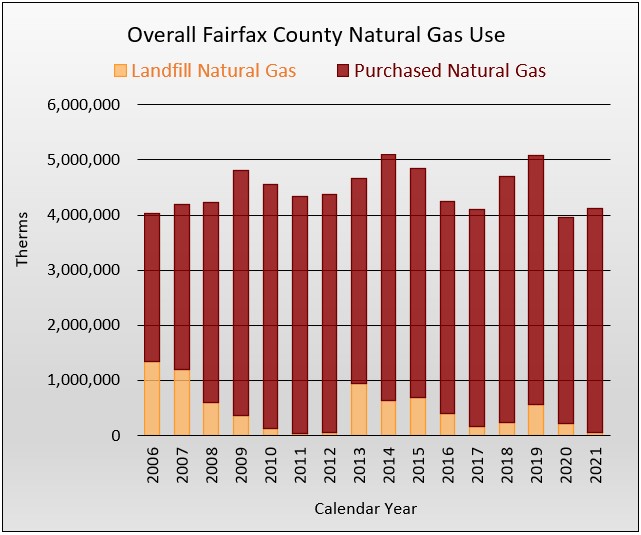 Overall Electricity Use By Service Area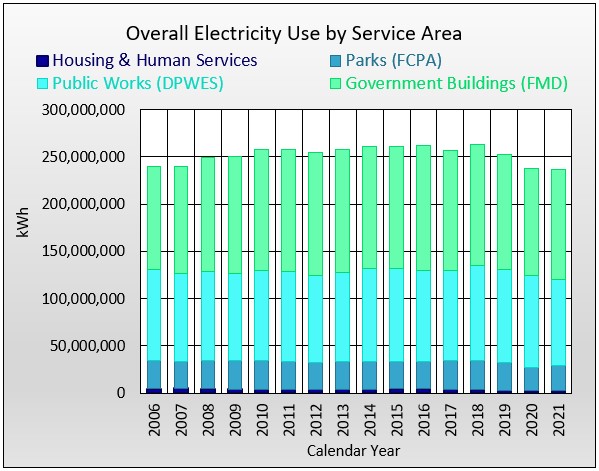 Purchased Natural Gas Use By Service Area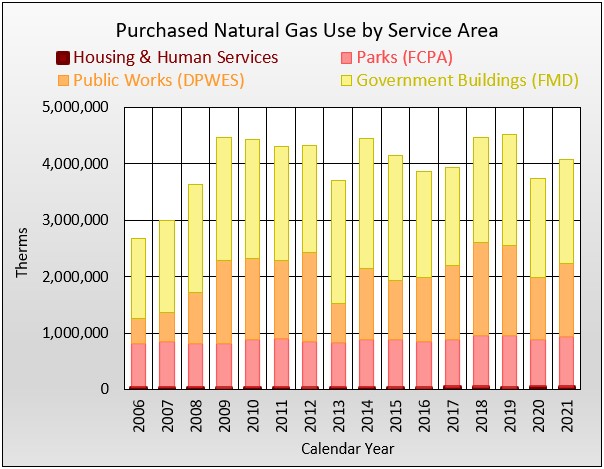 The natural gas use graph above shows both purchased gas and landfill gas produced by the county's two closed sanitary landfills. Each bar in this graph is cumulative, showing the total units of heat (therms) from both gas sources used by the county in that year. The county uses landfill gas as an alternative to natural gas purchased from external vendors whenever possible. Note that the rest of the natural gas use graphs included in these energy data pages do not show landfill gas usage.
*Approximately 10% of the landfill gas data was estimated from 2008-2009 based on usage from other years.*
ENERGY USE BY SERVICE AREA OR BUILDING TYPE
Government Buildings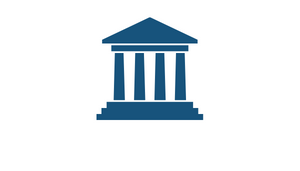 Public Works Facilities
Park Facilities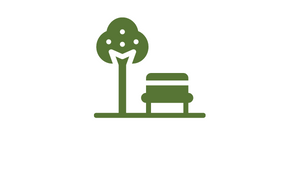 Public Safety Facilities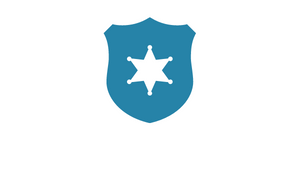 Correctional Facilities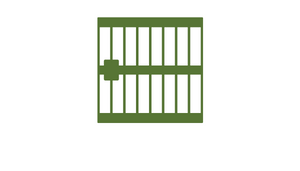 RECenters