(Posted 2022 October)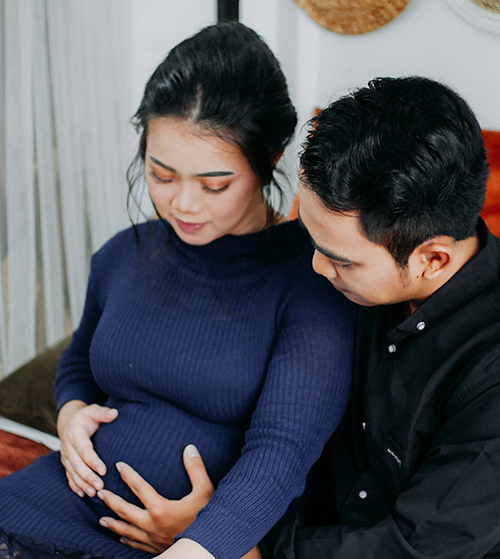 Pregnancy, marked by myriad emotional changes, often comes with an added need for support from loved ones. It's normal to lean on a partner during this time for support. You may need financial assistance to help prepare for the baby, and that's also natural.
If your relationship was abusive before you got pregnant, you already may have a safety plan in place. But these months of transition can be especially difficult and dangerous. According to the American College of Obstetricians and Gynecologists, 1 in 6 abused women is first abused during pregnancy. And more than 320,000 women are abused by their partners during pregnancy each year. Existing abuse often escalates during pregnancy, making it essential to create a specialized safety plan:
Doctor's visits can provide an opportunity to discuss your situation. If you've decided to leave your relationship, a health care provider can become an active participant in your escape plan.
If your partner goes to your doctor's appointments with you, find a moment when they're out of the room to ask your provider (or the front desk staff) to help you by providing an excuse for them to talk to you one-on-one.
Try to find a prenatal class that limits attendance to those giving birth. This can be a place to discuss pregnancy concerns or give you an opportunity to speak to the class instructor alone.
If your house has stairs, spend as much time as possible on the first floor to avoid harm. If violence becomes unavoidable and you can't escape, assume the fetal position and cover your stomach with your arms. This can help protect you and your baby.
Before the baby is born, have a conversation with an advocate about your options when it comes to the baby's birth certificate.
If you would like to speak to someone who can help you think about safety planning during pregnancy, call the Fairfax County Domestic and Sexual Violence 24-Hour Hotline at 703-360-7273 to speak to a trained advocate.
---
This posting is part of the Department of Family Services' Community Corner where you'll find timely information about upcoming events, parenting and wellness tips, programs and services, and more! Share these helpful posts with your friends and family. Don't miss out on future postings! Sign up today!
For
media inquiries
, contact Department of Family Services' Public Information Officer
Amy Carlini
by
email
, office phone 703-324-7758 or mobile phone 571-355-6672.
---