(Posted 2020 January)
Stalking is repeated and unwanted contact that makes you feel afraid or harassed. It is serious, often violent and can escalate over time. And it is a crime in all 50 states and Washington, D.C.
Stalking is common, affecting between 6 to 7.5 million people every year in this country. It also knows no gender. According to the National Intimate Partner and Sexual Violence Survey, nearly 1 in 6 women and 1 in 17 men are stalked during their lives.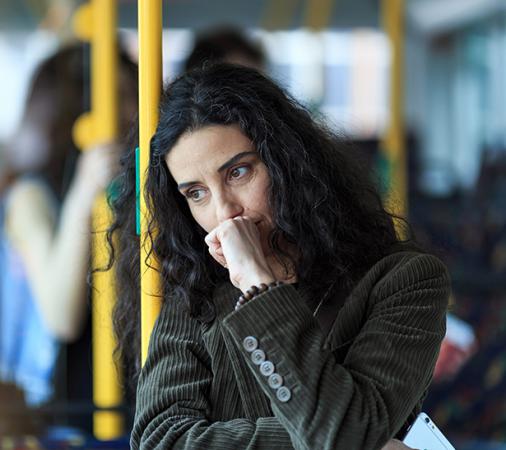 In spite of its prevalence, however, many people have no idea what constitutes stalking. It can be:
Someone controlling your phone, internet or social media.
A person repeatedly calling, texting or leaving voicemails, even after you've asked the stalker to stop.
Someone constantly checking in on you at home, work or school.
Someone vandalizing your car or other property.
Someone who shows up wherever you are, even when you haven't shared your location.
A person asking friends, family or co-workers for information about you.
If someone you care about is being stalked, you can take action:
Listen. Let them tell their story the way they want to tell it. Just listening is powerful.
Share. Someone might know about domestic or sexual violence resources but might not know where to go for help with stalking. Learn what resources are available and share them.
Educate. Some who is being staked may not know what to call it or they may blame themselves. You can help by sharing what stalking looks like.
If you or someone you care about is experiencing stalking, help is available in Fairfax County:
Fairfax County 24-Hour Domestic and Sexual Violence Hotline 703-3690-7273
Domestic Violence Action Center 703-246-4573
If the threat is immediate, call 911.
January is Stalking Awareness Month; learn about more information and resources.
---
---
This posting is part of the Department of Family Services' Community Corner where you'll find timely information about upcoming events, parenting and wellness tips, programs and services, and more! Share these helpful posts with your friends and family. Don't miss out on future postings; sign-up today!