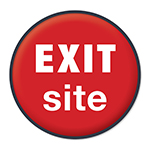 SAFETY ALERT – If you are in danger, call or text 911.
---

Step Up 4 Kids began when county officials realized that seeing domestic violence at any age can affect a child for the rest of their lives. Children may not have the words to tell adults how the violence in their house explains how they act. Fairfax County understands it is important for county services, schools and nonprofits to work together to meet the needs of children impacted by domestic violence. 
Social Media Tip: It's more effective to post a message with a graphic.

Step Up 4 Kids