** Domestic & Sexual Violence Hotline

703-360-7273

; TTY 711 **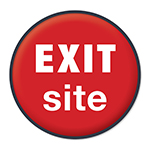 Everyone has a right to live free of violence
Domestic violence feeds off of silence and fear. If you or someone you know is experiencing abuse, seeking resources or information, or have questions about the signs of domestic violence, please call our hotline: 703-360-7273. Our Hotline Advocates are able to help. Through our language line services, we can access over 140 languages, and have a TTY (711) number you can call if you have a speech or hearing impairment. Our services are provided to all, regardless of sexual orientation, gender or gender identity. Our trained advocates understand the complex issues involved with domestic violence, sexual violence, stalking and human trafficking. Services include:
Crisis Support
Information and Referral
Options Counseling
Safety Planning
Here's what you can expect when you call us:
Some callers identify as survivors of abuse, and some as concerned family members and friends who are seeking help for someone else. While each call is unique, here's how a typical call may progress:
"Thanks for calling us."
You might feel nervous, especially if you haven't reached out for help before. Our hotline is free, confidential and anonymous, and our Hotline Advocates have extensive knowledge in issues related to domestic violence.
"Are you able to talk safely?"
It's important for your safety that you call us when your partner is not around, whenever that is possible. If your partner walks in while you're talking with a Hotline Advocate, immediately disconnect the call and delete our number from your call history. Since abusive relationships are based on power and control, your partner is likely to be upset and react in anger. Also, please remember to clear your internet browser's history after visiting our website.
"Can you tell me a little bit about your situation?"
The Hotline Advocate will need to know your situation so they have an idea of what you've experienced. This gives you an opportunity to bring up any concerns you've had about your relationship. Our advocates provide confidential, nonjudgmental support. The exceptions are when you disclose information suggesting child abuse, elder abuse or that you are a danger to self or others.
"What have you considered doing at this point?"
You are the expert of your own situation. We know that people are at different stages of readiness so in order to know how to best support you, our Hotline Advocates need to know what steps you've taken, or are ready to take now. You may be deciding how to communicate differently with your partner, planning on leaving the relationship or figuring out ways you can feel safe. We won't give you advice on what you should do next rather we'll share some options so that you can make a decision that feels right for you and your situation.
"Is there anything else I can help you with?"
Perhaps, you've thought of another question or you feel more comfortable sharing additional information about your situation. Our Hotline Advocates are always available, and we're here to help you.
"Was the information provided helpful?"
On average, we answer 1,500 calls per year. In order to ensure we are helping, we'd like to know how we've done.