April 5, 2018: Officials Break Ground
Bailey's Crossroads Community Shelter and Supportive Housing for adults will be an innovative approach for housing our homeless residents and helping them transition into permanent housing. Scheduled to open in late 2019, the new facility will be located at 5914 Seminary Road. It will replace the existing Bailey's Crossroads Community Shelter located at 3525 Moncure Avenue.
Project funding was approved as part of the 2016 Bond Referendum.
Public Works and Environmental Services: Project Information https://www.fairfaxcounty.gov/publicworks/capital-projects/baileys-crossroads-community-shelter-and-supportive-housing
Photos from the April 5, 2018 Groundbreaking Ceremony.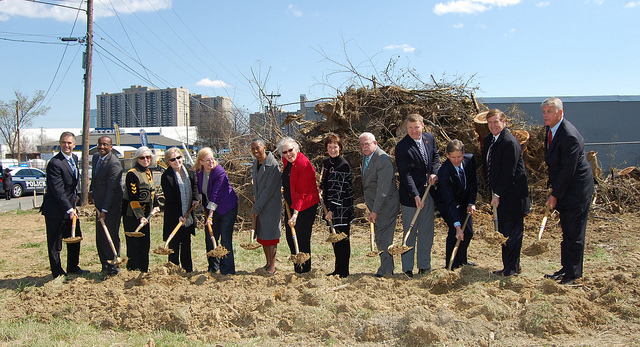 https://www.flickr.com/photos/fairfaxcounty/sets/72157665466301017
April 5, 2018 Groundbreaking Ceremony Program
/homeless/sites/homeless/files/Assets/Documents/PDF/Bailey's%20Crossroads%20Community%20Shelter%20Groundbreaking%20Ceremony%20Program.pdf