At its January 28 meeting, the Fairfax County Board of Supervisors voted to approve the construction of 150 units of affordable independent senior housing in the highly cost-burdened Fairfax/Alexandria City area.
The Oakwood Residences will be constructed on the 6.2-acre site located at the intersection of Oakwood Road and South Van Dorn Street in Alexandria. The property is owned by the Fairfax County Redevelopment and Housing Authority and will be leased to Arlington Partnership for Affordable Housing (APAH) for the development of the Oakwood Residences.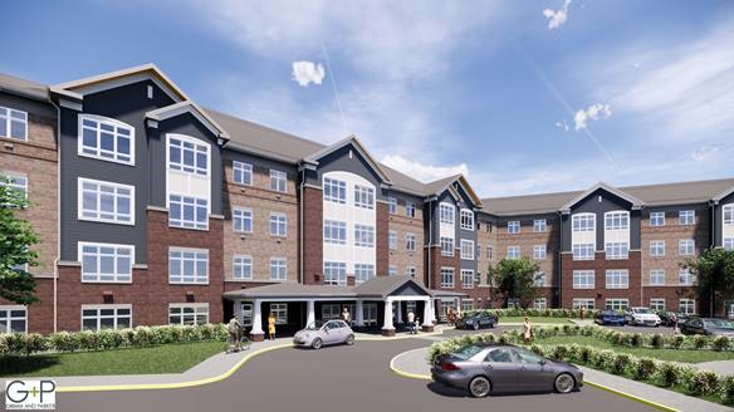 APAH's vision is to develop 100 percent committed affordable senior housing with a mix of one- and two-bedroom apartments designed to meet the needs of adults ages 62 and older earning between 30 and 60 percent of the Area Median Income.
The development will feature landscaped areas, resident services offices, and communal multipurpose spaces to allow for computer/library and meeting areas. The development will also include services and programs that support all residents – including wellness programs and activities.
The Oakwood Residences represents a substantial housing investment to support the growing older adult population in Fairfax County—providing more opportunities for older adults to age in place in communities where they have participated, worked and raised their families. Oakwood will remain affordable for 30 years pursuant to the Extended Use Regulatory Agreement with the Virginia Housing Development Authority, and thereafter, pursuant to the Ground Lease, will remain affordable for an additional 45 years (for an aggregate total of 75 years).