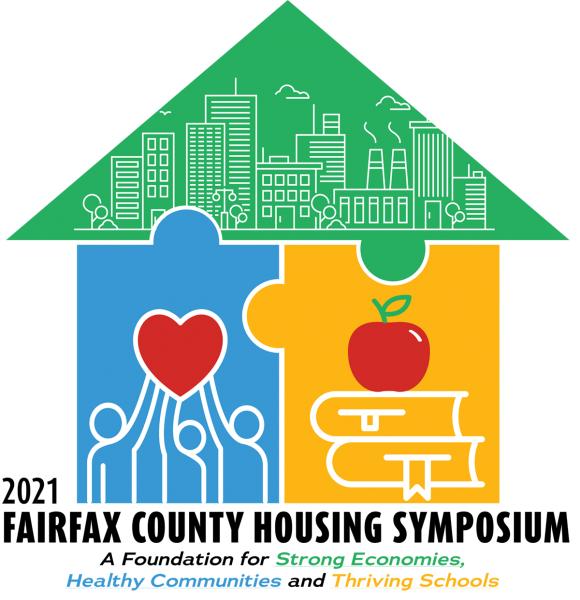 The Fairfax County Redevelopment and Housing Authority and The George Mason University School of Business are partnering to host the 2021 Fairfax County Housing Symposium. The Housing Symposium will bring together local leaders, members of the business community, educators, healthcare professionals, housing industry and policy experts, advocates and neighbors as we elevate the conversation on affordable housing in Fairfax County. The theme for this year's event is "Affordable Housing: A Foundation for Strong Economies, Healthy Communities and Thriving Schools."
Wednesday, March 10, 2021
9 a.m. to 4 p.m.
*This will be a virtual event held via Zoom
With rents and mortgages constantly on the rise many low- and moderate-income households are facing hard choices of how to pay for their housing along with their other necessities or being forced to move out of the communities where their jobs are to find a home they can afford. This issue affects us all – after all, how can we be a thriving community if the diverse range of workers it takes to build, maintain and grow our quality of life cannot afford to live here? Having a decent, safe, and stable home is essential for county residents of all ages and abilities to achieve their full potential and for Fairfax County to ensure a bright future with thriving communities.
Save the date and register to attend this landmark event on March 10, 2021, where we will unfold how affordable housing impacts multiple areas of our community development and dig deeper in investigating best practices and solutions which can help us achieve our goals for advancing the work of affordable housing.
To register and obtain additional event updates, visit www.fairfaxcounty.gov/housing/2021HousingSymposium.