Hunter Mill District Supervisor Walter Alcorn is hosting the 2nd annual Tour de Hunter Mill on Saturday, May 14, 8:30 a.m. to 1 p.m. The event, including a five-mile family route and a 18-mile route, begins in the Town of Vienna at the Town Green, located at 144 Maple Ave. East.
"This is a great opportunity for bicyclists at all levels to enjoy a scenic ride with neighbors," said Supervisor Alcorn. "The ride showcases Unity in our Community, as together we discover or revisit the many hidden treasures, cultural and environmental resources in the Hunter Mill District."
The registration fee is $30 per rider, which includes Tour de Hunter Mill socks and a contribution to the Fairfax Alliance for Better Bicycling, which provides operational support. Please note that the event is rain or shine. More information and to register.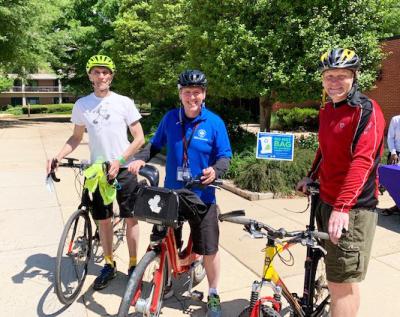 2022 Tour de Hunter Mill Partners: