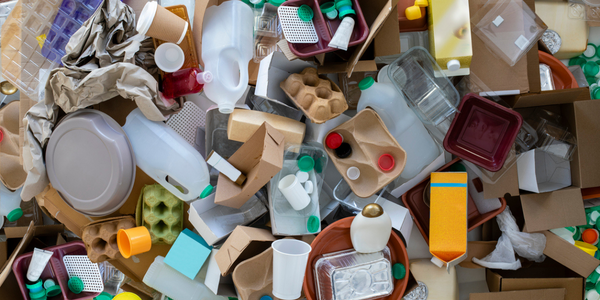 When we reduce, reuse and recycle our trash, we lessen our environmental impact. Increasing recycling means fewer items end up in landfills, which helps conserve energy, decrease air and water pollution, maintain our natural resources and reduce greenhouse gases.
Here's what you should know about recycling in Fairfax County.
Who Collects My Trash and Recycling?
About 10% of residents and businesses in Fairfax County receive trash and recycling collection from Fairfax County. In most cases, 90% of residents and businesses in Fairfax County, a private collection company picks up your trash and recycling. Residents are usually billed by the collection company or pay via their homeowner association fees.
Curbside Recycling Dos and Don'ts
The curbside recycling bin program is designed to collect specific materials. The list below includes recyclable items you should always place in the bin. Keep them loose, clean, and dry – never in plastic bags. Placing unaccepted material or wet, dirty, sticky items in the bin reduces the recyclability of other material. You may 
leave lids and labels on containers.
Cardboard and mixed paper (including, but not limited to magazines, newspaper, office paper and miscellaneous paper products)
Metal food and beverage containers
Plastic bottles and jugs
Cartons
Appliances (Contact your collector for set out instructions.  You may be charged an additional fee for the collection of appliances.)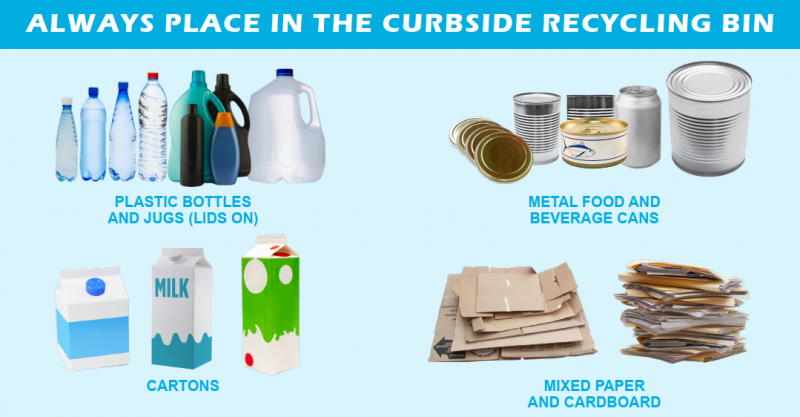 Some things should never be placed in the curbside recycling bin. If you are unsure if something is recyclable in the bin, remember, "When in doubt, throw it out." 
Glass

Glass can be recycled in purple bins throughout the county

Plastic bags, film and pillow packing
Food bags and wrappers
Needles and medical waste
Shredded paper
Diapers
Hangers, hoses and cables
Clothes
Foam and plastic takeout cups and containers
Batteries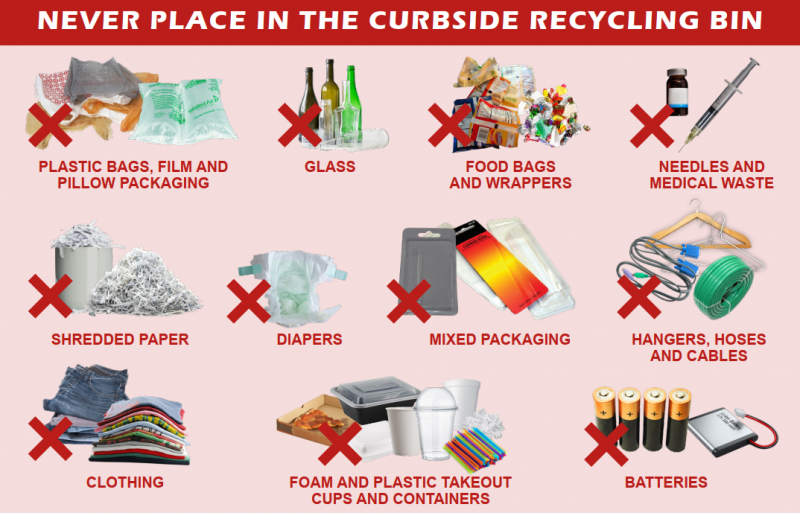 Dropoff Locations
In addition to curbside pickup, residents may also take trash and recycling to two facilities in the county:
These sites are recommended to recycle household hazardous waste, electronics, and large or bulky items. 
Free mulch is also available at these facilities.
What's on the Horizon?
Two new receptacles are being added to the Purple Can Club glass recycling program. One is located near the Burke VRE station in the Braddock District. The other is at Barta Park & Ride in (also called Saratoga Park & Ride) in the Springfield District. There are more than 20 purple recycling dumpsters throughout the county.
New models are being developed for the Zero Waste initiative for county and school operations for waste separation and collection that may ultimately be used by businesses and residents. 
The collection industry countywide will soon roll out the Four Touch Points for collectors to provide quarterly meaningful and consistent recycling/waste reduction messages to customers.
A mobile app is under development that will facilitate instant feedback for residents for what can be recycled and where items can be taken for recycling. 
Continued efforts to promote less buying and utilization of single stream items.
More Information
To learn more, visit the recycling and trash webpage or contact our Solid Waste Management Program at 703-802-3322 or via DPWESSWMPTrashCS@fairfaxcounty.gov.