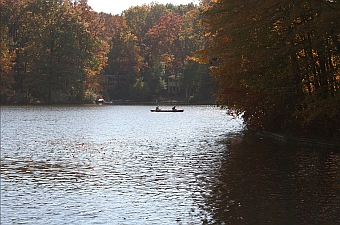 The Department of Planning and Development is actively involved with Environmental issues that affect Fairfax County and its citizens. Below are links to information describing some ways in which the Department of Planning and Development and other county agencies are addressing some of these issues.
The A&F District Program allows landowners whose property meets size requirements and A&F criteria to apply for a reduced land use tax rate in exchange for agreeing not to develop their land to any further intensity for the life of the district.
Air quality issues are a major concern for residents of this area. Information is available about air quality, airborne contaminants (construction dust, open burning, vehicle emissions), and ground-based contaminants (radon, naturally occurring asbestos).
Chesapeake Bay Preservation Area information, maps and adopted amendments.
Conserving open space and historic resources through easements. Helping owners protect open space, historic resources, scenic vistas, and sensitive natural areas on their property.
An advisory group appointed by the Board of Supervisors that addresses environmental issues such as: water quality, air quality, noise, hazardous materials, solid waste, stream valley protection, deer management, light pollution, visual pollution, and the use and preservation of ecological resources.
Noise Issues and Resources.
What is being done to protect and restore water quality in each of the county's watersheds?
Preserving the quality of our waterways, Wetlands permit information for waterfront property owners.