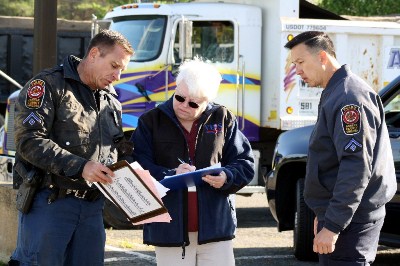 Thank you for your interest in volunteering with the Fairfax County Police Department.
The duties and responsibilities of VIPS are continually evolving as the needs of the department change, especially during the lean budget cycles we have been under in the past few years.
Individuals are not brought into the VIPS Program unless a specific assignment that requires a VIPS is identified by department personnel.  We make all attempts to match the skills and backgrounds of volunteers with the tasks to be accomplished.  Although VIPS are assigned to a primary location within the department, they are also eligible to take on additional short or long term assignments.
Please note that if an assignment is denoted as being "secondary" in nature, only current VIPS are placed in those positions.
All VIPS are required to sign both a Volunteer Agreement and a Non-Disclosure Agreement upon entry into the program.