For Immediate Release
#006_18
The Fairfax County Department of Transportation (FCDOT) is marking Virginia Telework week with programs and outreach activities starting March 5, 2018.
"Teleworking is a win-win for both employers and employees," said Walter Daniel, head of FCDOT's Commuter Services. "Employees can save both time and money, increase their productivity and enhance their quality of life. Employers can attract new workers with flexible work schedule policies, keep current employees happy and contribute to a better environment."
FCDOT is reminding employers that teleworking can be critical to an organization's continuity of operations. Last week's wind storm was a reminder that while we can choose to telework, sometimes telework chooses us.  FCDOT encourages businesses to test their readiness by holding all-staff telework days, to invest in telework infrastructure for their employees, and to implement telework policies for their workforce.
FCDOT's Commuter Services Program is hosting a social media contest for Fairfax-area teleworkers to share images of their working from home, with special Telework T-shirts going to selected winners at the conclusion of the week. To enter the contest, please visit the Fairfax Connector Facebook page.
Look for Telework Week messages via FCDOT's social media platforms. Learn more about FCDOT's Commuter Services program.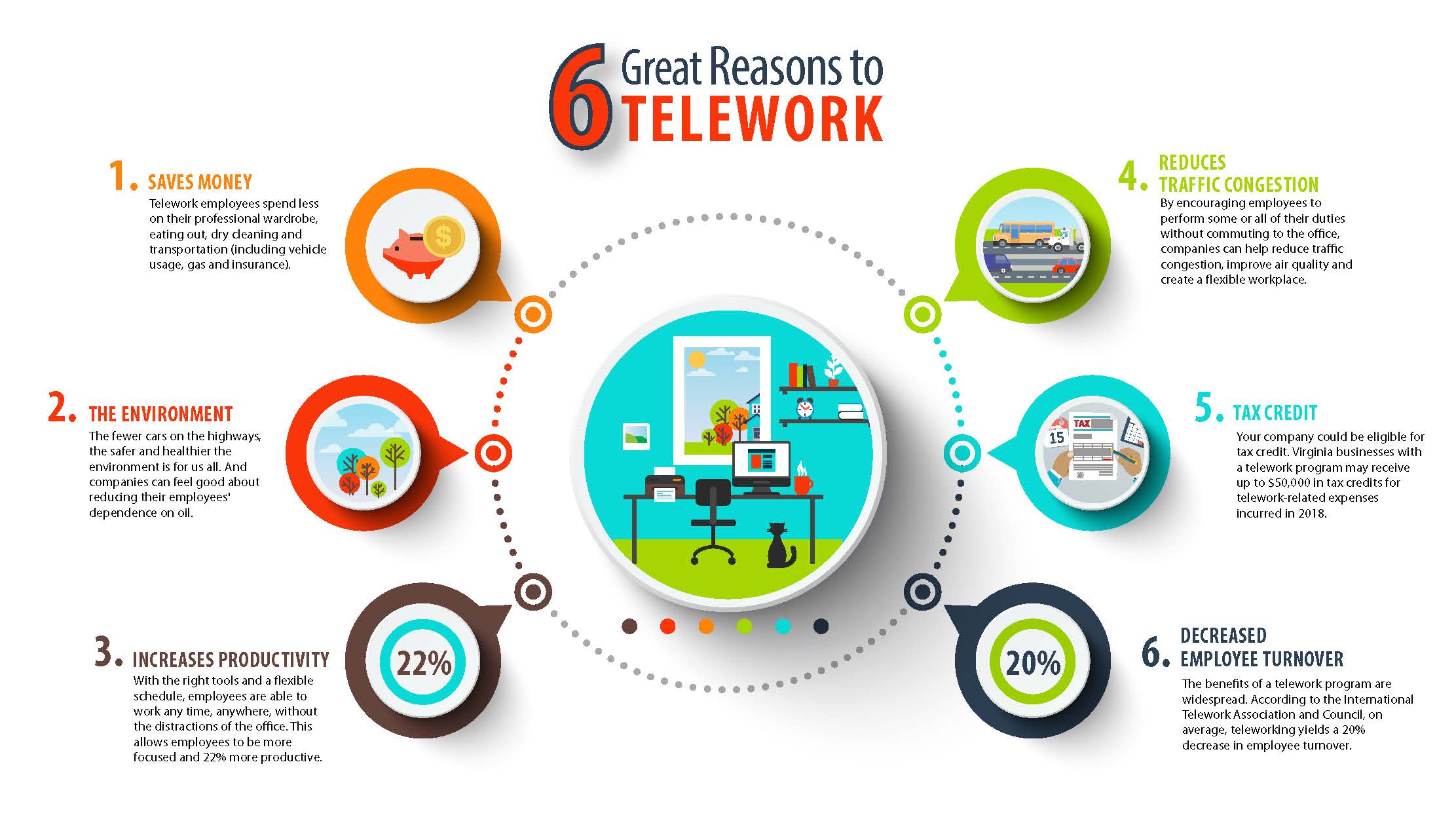 Click on the infographic above for a printer-friendly version.