For Immediate Release
Oct. 27, 2022
The Fairfax County Department of Transportation (FCDOT) is announcing modified traffic patterns around Route 28 and Compton Road on or about Wednesday, November 2, 2022, from 5:00 a.m. to 3:00 p.m. Waterline relocation will be taking place during those hours as part of the Route 28 Widening project. 

Here's what drivers can expect: 
•    The dual left turn lanes from Ordway Road to Route 28 southbound will be reduced to a single left turn lane
•    The right turn lane from Route 28 southbound to Ordway Road will be closed; turning vehicles can proceed 
•    Motorists encouraged to seek alternative route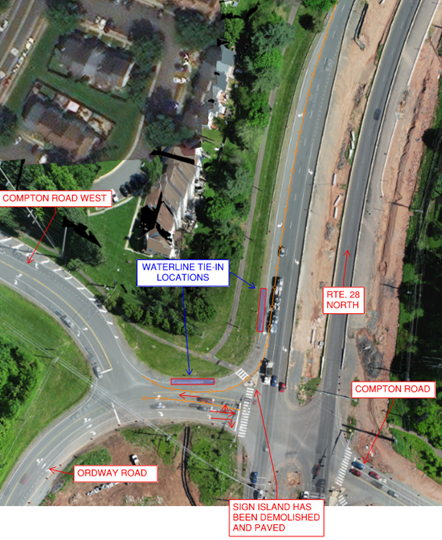 The contractor shall provide adequate notification & signing for all surrounding/adjacent/directly affected property owners and the general public in advance. Fairfax County Police will be on site to assist in directing traffic, if needed. This work is weather dependent and subject to change. 

For more information about the project and construction updates, visit the project webpage.
                                                                                                    ###