For Immediate Release
June 21, 2019
#T24_19
Fairfax County Supervisor Linda Smyth was live at the Dunn Loring Metrorail Station to kick off the launch of Capital Bikeshare in Merrifield. The locations of the three new stations include Dunn Loring Metrorail Station; Merrilee Drive and Lauren Elizabeth Lane intersection; and Mosaic District at Merrifield Cinema Drive and Merrifield Town Center.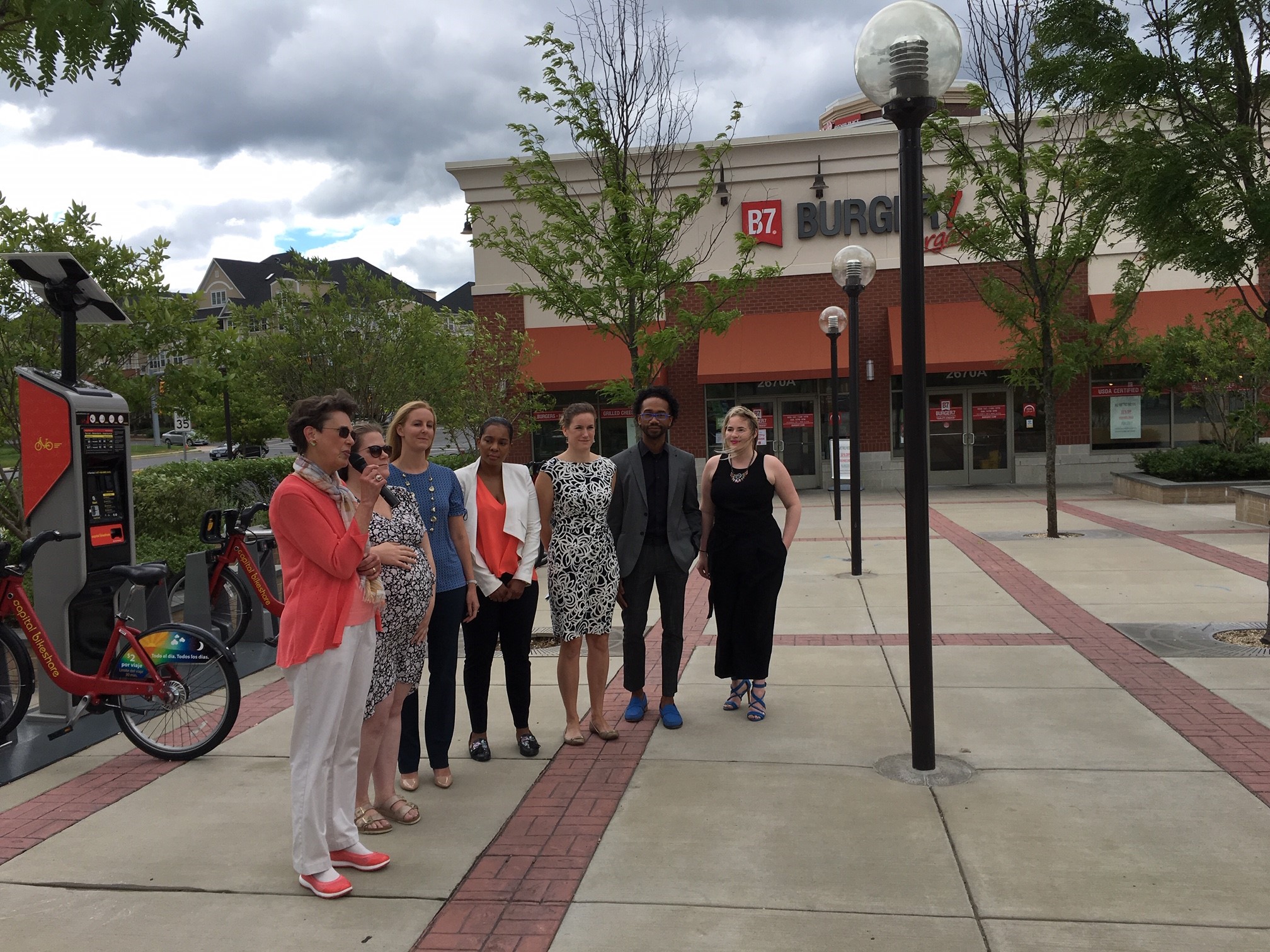 Capital Bikeshare in Merrifield is a public private partnership between Mill Creek, Bozzuto Management Company, Edens and the Fairfax County Department of Transportation. The investment by partners made Capital Bikeshare a reality in Merrifield, bringing convenient, accessible, and enjoyable travel options to the area.
Capital Bikeshare is a bicycle sharing system designed for convenient, one-way trips to help bridge the gap between transit and the origin/destination of travel, and to provide a convenient and predictable transportation option for short commutes, running errands and riding for fun. All 34 stations throughout Fairfax County are owned and operated by the Fairfax County Department of Transportation.
For more information about the Fairfax County Bike Program and Capital Bikeshare, visit https://www.fairfaxcounty.gov/transportation/bike-walk/fairfax-county-bikeshare.
###