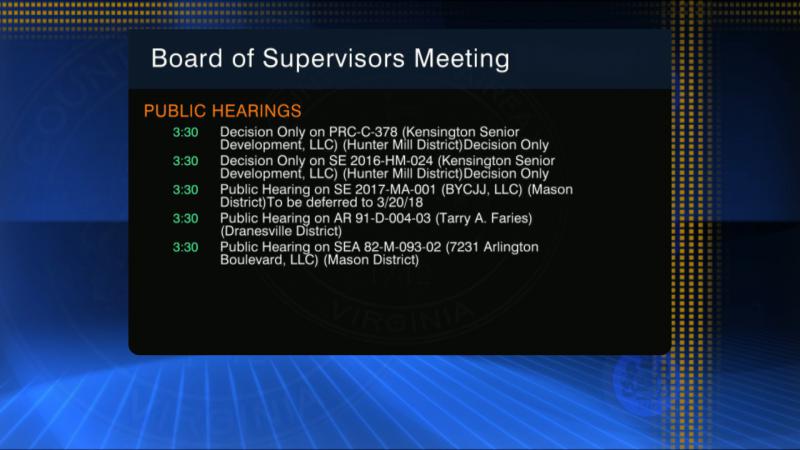 Tune in to Board Agenda Preview for the complete agenda of the upcoming Board of Supervisors meeting. The agenda includes presentations, matters presented by the County Executive, matters presented by Board members, administrative items, action items, consideration items, information items, and public hearings.
 Channel 16 Schedule
Monday prior to Tuesday's meeting at 5:30 p.m.
Tuesday the day of meeting at 8:00 a.m.
Board Agenda Preview can also be seen on your computer at the above days and times with Live Video Streaming.