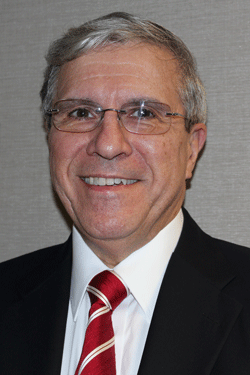 The Virginia General Assembly has approved a joint resolution commending Gary A. Ambrose of Vienna, chair of the board of directors of the Fairfax-Falls Church Community Services Board.
Ambrose championed the launch of Diversion First, an ambitious multiagency effort in Fairfax County, that seeks alternatives to incarceration for people facing low-level offenses who have mental illness, co-occurring substance-use disorders, or developmental disabilities. For this and other important contributions, he received the prestigious 2016 Gartlan Award from the Virginia Association of Community Services Boards.
The measure passed by the General Assembly expresses admiration for Ambrose's "deeply personal commitment to advocating for better services" for people with mental illness, co-occurring substance use disorders and developmental disabilities. Read the full text of the resolution.
The bill was introduced in the House of Delegates by Mark Keam, and was approved by voice vote on January 20. It was then considered by the Senate (Senate patrons were Janet Howell and Chap Petersen) and passed by voice vote on January 26.