This week the Fairfax-Falls Church Community Services Board (CSB) recognized three members of their nursing team as 2019 "Nurses of the Year."
More than 80 nurses work throughout the CSB, helping to promote quality of life for people receiving mental health, substance use disorder and developmental disability services. Licensed practical nurses, registered nurses, clinical nurse specialists and nurse practitioners serve on interdisciplinary teams in outpatient, residential, day support, homeless shelters, detoxification and clinical settings.
Staff nominated and selected three of them to honor with this year's Nurse of the Year award:
Angela Amas, NP, Medical Services
Jennifer Hansbrough, RN, Addiction Medicine Clinic
Angella Ogalo, LPN, Residential Intensive Care Central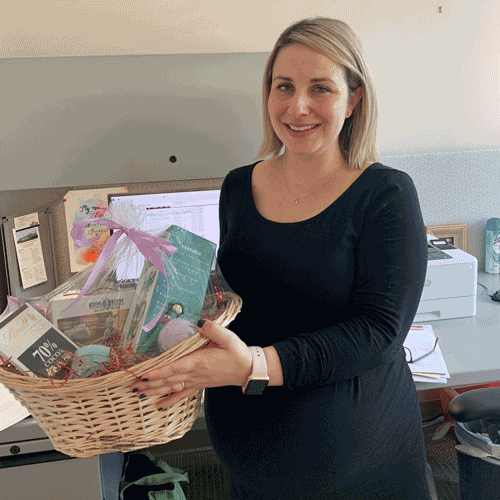 Angela Amas collaborates well with colleagues from across the CSB in a variety of settings. She's been working in support of jail diversion, a Vivitrol pilot project (part of treatment plans for opioid dependencies), and the Addiction Medicine Clinic's Office-Based Opioid Treatment. Additionally, Angela works in support of the CSB's Project for Assistance in Transition from Homelessness (PATH) team and serves homeless individuals in need of psychiatric services.
Jennifer Hansbrough begins a discussion with: "how can we get to YES?" She assists clients in overcoming obstacles to help them get the support they need to aid in their path towards recovery. Her mantra is "every voice matters" and she works to create an equitable, just, and productive work environment. Her current assignment is nursing supervisor at the CSB's Addiction Medicine Clinic, where she's a leader in fighting the opioid epidemic.
Angela Ogalo works to support residents in one of the CSB's residential programs. In addition to her education, support and medical role, Angela goes above and beyond to help clients find affordable medications, helps with complex insurance issues and reaches out to community partners and resources to provide medical and psychiatric support for each client she serves.
The CSB's Director of Nursing, Louella Meachem, organized ceremonies across the county to recognize the three nurses, as well as the solid work efforts provided by all CSB nurses every day. "Nurses are on the front lines of the CSB and provide many critical services, such as checking clients' vital signs to subscribing medications to case management and assessment services. Without these core services that our nursing team provides, our clients would not be receiving the same high level of care. Our nursing team is vital to the CSB."