The Fairfax County Commission for Women (CFW) advises the Fairfax County Board of Supervisors on policies and initiatives to promote gender equality, eliminate violence against women, and honor women and girls in Fairfax County.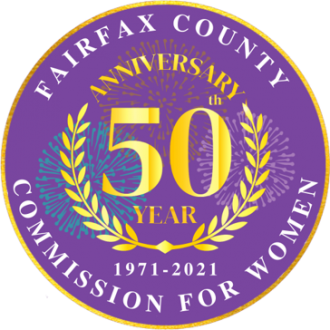 The Commission for Women (CFW) is affiliated with the Fairfax County Domestic and Sexual Violence Services  (DSVS) division. DSVS employs a liaison to coordinate Commission activities and fulfill the project obligations of the Commission.
Learn about CFW's upcoming and past meetings.
---
Celebrating Women Who Tell Our Stories
The Fairfax County Commission for Women celebrated Women's History Month 2023 with an event that featured reports from area commissions for women and keynote remarks from award-winning journalist Nancy Lyons Sargeant. Speakers included leaders from the Alexandria Commission for Women, the Arlington Commission on the Status of Women, the City of Fairfax Commission for Women, the DC Commission for Women, and the Loudoun Coalition for Women and Girls.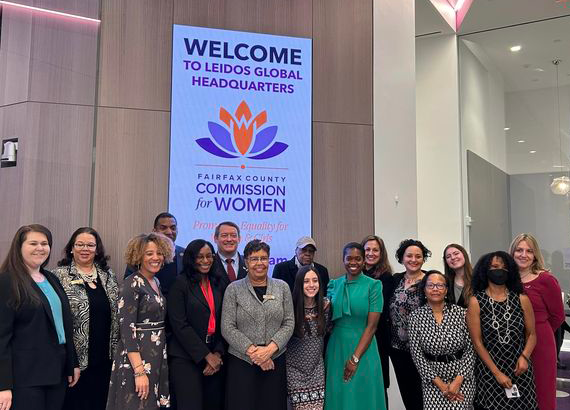 ---
Statement from the Fairfax County Commission for Women
On the United States Supreme Court Dobbs v. Jackson Decision
 
The Supreme Court ruling on Dobbs v. Jackson that reversed the 1973 ruling on Roe v. Wade has far reaching implications that jeopardize the health and safety of people nationally, in the state of Virginia, and here in Fairfax County.
Policy decisions that perpetuate unequal access to resources and quality health care exacerbate the impact of poverty, especially for those who are forced to the economic and social margins of society. In the years before Roe v. Wade, many people were restricted in making their own health choices and were forced to spread ever thinning meager resources because of expanding families.
People who are denied autonomy in making their own healthcare decisions are more likely to experience
higher levels of anxiety, lower life satisfaction, lower self-esteem, decreased workforce participation, and decreased earnings
– to name a few. Additionally, people who can become pregnant and experience intimate partner violence now have less autonomy and experience more barriers to making choices about their safety and well-being.
So often, people have opinions on the hard choices they will never have to make. How, when, with whom, and under what circumstances people choose to parent or not parent children are a deeply personal decision that each individual is entitled to privately make for themselves.
We, the Fairfax County Commission for Women, stand in solidarity with all women, girls, and people in Fairfax County when they are seeking to make personal life, reproductive, and healthcare decisions. For more information about the resources available in Fairfax County, please visit the
Human Service Resources Guide
. fairfaxcounty.gov/HSRG.
---
Fairfax County Channel 16 Video - Turning Point Suffragist Memorial Association
---
Commission for Women's Biennial Report FY2022-2023*

*Fairfax County is committed to nondiscrimination on the basis of disability in all county programs, services and activities. To request reasonable accommodations or to receive this information in an alternate format, call 703-324-9498 or TTY 711.