ANNOUNCEMENT: All upcoming meetings have been postponed due to the coronavirus (COVID-19) pandemic. When the meetings are rescheduled, an update will be made to this web page.

Mission: The Fairfax County Commission for Women (CFW) advises the Fairfax County Board of Supervisors on policies and initiatives to promote gender equality, eliminate violence against women, and honor women and girls in Fairfax County.
Fairfax County Women's History Month 2020: Celebrating Valiant Women of the Vote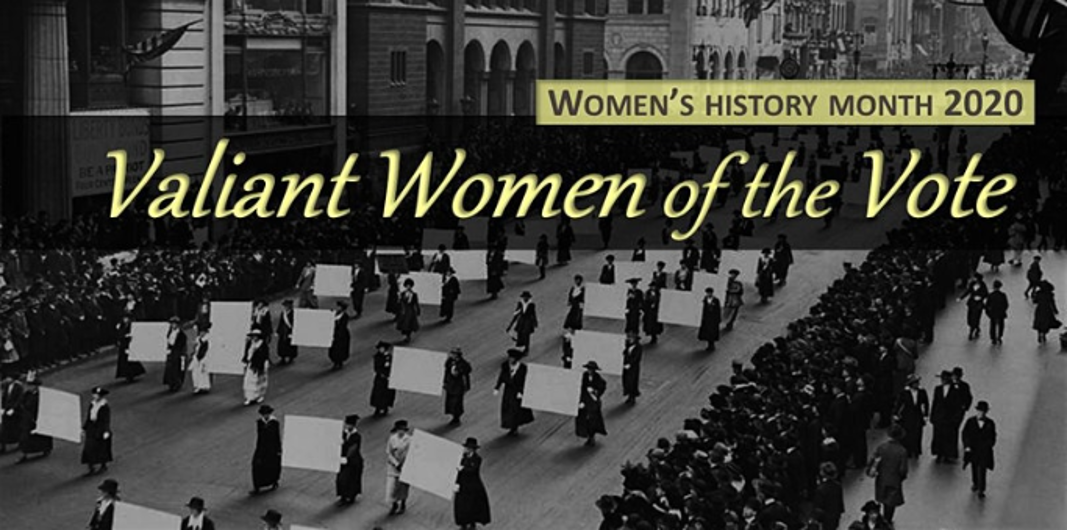 In recognition of Women's History Month 2020, the Fairfax County Commission for Women is hosting a reception Tuesday, Mar. 10 from 8:30-9:30 a.m. in the Fairfax County Government Center forum. The official Women's History Month 2020 Proclamation will follow this reception at 9:30 a.m. in the Board Auditorium. This event is free but registration is required by Thursday, Mar. 5.
This year's Women's History Month honorees are:
Jane Barker, Vice Chair, Turning Point Suffragist Memorial Association
Laura McKie, Museum Director, Lucy Burns Museum at the Workhouse Arts Center
Cypriana McCray, President, National Council of Negro Women, Reston-Dulles Section
Video
Start watching at 8:05 to learn more about the honorees.