County of Fairfax, Virginia Women's History Month 2017 Proclamation
March 2017

WHEREAS, the 2017 theme for National Women's History Month honors trailblazing women in labor and business,who have successfully challenged the role and value of women in the economy; and
WHEREAS, women leaders and innovators have faced challenging social and legal barriers, and paved the way for improved working conditions and wages for themselves and other women; and
WHEREAS, women now make up 47% of the U.S. work force and account for 52% of workers in management and professional roles, yet women make up only 5% of CEOs and 25% of executives and senior-level managers at Standard and Poor 500 companies, and women's median income is 83% of men's; and
WHEREAS, talented women in Fairfax County and the nation continue to expand women's participation in commerce and their power in the paid labor force by demonstrating women's ability to lead organizations and create businesses; and
WHEREAS women's participation in the economy is crucial to a productive community and inspires all to see the value and potential of women's contributions;
NOW, THEREFORE BE IT RESOLVED that the Fairfax County Board of Supervisors, on behalf of the Fairfax County Commission for Women and all its residents, hereby proclaims March 2017, as
Women's History Month
And a time to honor all women, whose work toward the goal of equality between women and men continues to benefit the whole of our community.
---
In Honor of Women's History Month 2017,
The Fairfax County Commission for Women Honored Seven
"TRAILBLAZING WOMEN IN LABOR AND BUSINESS"
The Fairfax County Women's History Month 2017 Proclamation Recipients are:
Delores Trevino-Gerber (Woman in Labor) and Staci L. Redmon (Woman in Business)
TRAILBLAZING WOMEN IN LABOR AND BUSINESS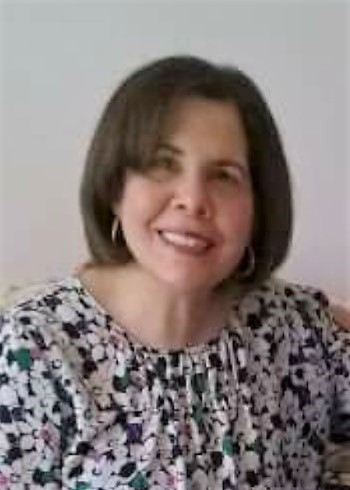 Patricia "Pat" Saah Bayliss
Former Executive Director, Office Manager and Secretary
American Federation of State, County and Municipal Employees (AFSCME)
Nominated by Charles D. Smith, Executive Director and General Counsel, AFSCME Local 3001
Ms. Patricia "Pat" Bayliss retired last year after nearly forty years working as Secretary, Office Manager and Executive Director for the American Federation of State, County and Municipal Employees (AFSCME) union in Virginia. She grew up in Virginia and graduated from Annandale High School.
In 1967, Ms. Bayliss began working as a civilian employee of the Marine Corps at its headquarters in Arlington, Virginia, where she soon became secretary to the Assistant Quartermaster General for Supply and Maintenance.
In 1978, she began her career with AFSCME in Virginia. As Office Manager, Ms. Bayliss was responsible for the daily operations of the union as well as interacting with members throughout the state. Upon being appointed Executive Director, her duties expanded to include coordinating organizing drives, providing steward and officer training, and interacting with other labor groups. Her political action work included developing candidate questionnaires and interviewing candidates who were running for various city, county and state level offices. Serving her membership was always her number one priority, and her commitment to helping public employees in Virginia improve their work lives is unequaled and has never wavered. Currently, she continues to volunteer at the local union office.
Ms. Bayliss has two grown daughters and five wonderful grandchildren.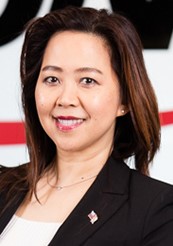 Ashley W. Chen
President and CEO
ActioNet
Nominated by CFW Chair Cynthia Bhatnagar
As founder of ActioNet, Ms. Ashley W. Chen oversees all day-to-day operations; provides company growth and strategic direction; is responsible for all marketing and branding activities; and establishes strategic relationships with industry partners and leading vendors. She also actively participates in numerous professional organizations and local community groups.
Ms. Chen has been featured in numerous publications, conducted speaking engagements and has received many awards and nominations. Her awards include Top 25 Entrepreneurs from Virginia Business Magazine; Minority Small Business Person of the Year from the Small Business Administration Washington Metropolitan Area District Office; Asian Entrepreneur of the Year from Asian Enterprise Magazine; and Outstanding Woman-Owned Business Enterprise Award from the Department of Transportation. She has participated in panel discussions for AFCEA International; Defense Information Systems Agency; Veterans' Administration Office of Small and Disadvantaged Business Utilization; U.S. Women's Chamber of Commerce; the Small Business Administration; and the Minority Business Development Agency. Her success story has been featured by the Washington Times; Small Business Administration; Fairfax County Chamber of Commerce; Virginia Chamber of Commerce; and Fairfax County Economic Development Authority, just to name a few.
Ms. Chen has over 25 years of experience and, through her leadership, has transformed ActioNet from a single person operation in 1998 into a global service provider, with double-digit annual growth every year since its founding. She holds both Bachelor and Master of Science degrees in Computer Science from Binghamton University, and the highest level technical and professional certifications.

Constance "Connie" T. Cordovilla
Associate Director, Human Rights and Community Relations
American Federation of Teachers (AFT), AFL-CIO
Nominated by Pat Reuss, Northern Virginia NOW officer, and CFW Commissioner Emily McCoy
After obtaining her BA and MA degrees in Psychology and Sociology, Magna cum Laude in Detroit, Connie Cordovilla held several training and management positions related to research surveys over a number of years. This work included reports to Congress and work with health and life insurance organizations related to the elderly. In 1988 she began her current career with the American Federation of Teachers, AFL-CIO. Her career in AFT has given her many diverse leadership opportunities to develop materials, training, tracking, and policies. Such assistance for its members has included HIV/AIDS, agreements with the Centers for Disease Control and Prevention for breast and cervical cancer, civil and human rights for women and LGBTQ rights, domestic violence, natural and man-made disasters, women's health, pay equity, sexual harassment, and human trafficking.
Currently, as Associate Director, Human Rights and Community Relations, Ms. Cordovilla interacts with national and local groups in issues pertinent to gay, lesbian, bisexual and transgendered students and school employees. She directs AFT's human trafficking prevention efforts and interacts with community based national and local groups to ensure representation of the labor viewpoint on issues of civil rights, human rights and women's rights. She administered the AFT Disaster Relief Fund, including $5.2 million in grants to members of AFT affected by Hurricanes Katrina, Wilma and Rita through 2008.
Ms. Cordovilla's community support is equally wide ranging, including Boy Scouts Venture Crew; Coalition of Labor Union Women; Friends of Pimmit Barn (current Chair); Girl Scout Council of the Nation's Capital (Assistant Leader for Cadet Troop in Vienna, Virginia and Member of the Juliette Low Planned Giving Task Force); National Coalition of Women and Girls in Education (Treasurer); National Committee on Pay Equity; National Organization for Women - Northern Virginia chapter (President); Vienna Youth Soccer (former co-commissioner of Girls U-12 and U-16).
Ms. Cordovilla is a widow, and has two grown daughters.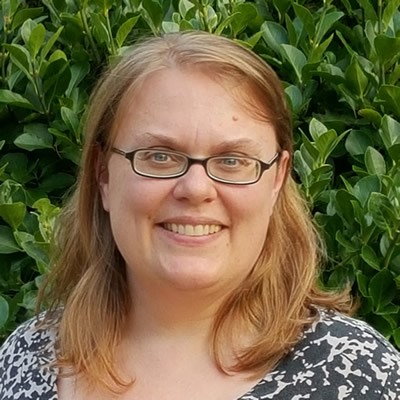 Siobhan Green
Co-Owner, CEO, Lead Technology and Open Data Strategist
Sonjara, Inc.
Nominated by CFW Student Representative Laura Sizemore
Ms. Siobhan Green has twenty years of experience managing and developing programs in social benefit, working with non-profits, for-profits, US Agency for International Development, World Health Organization, UNAIDS, World Bank, UNESCO, and various foundations. She holds a BS in Foreign Service from Georgetown University, and a Masters in Anthropology of Development from University of London, School of Oriental and African Studies (SOAS), where she received a distinction on her Masters thesis on "Policy Perspectives on the Use of the Internet in Africa".
Over the course of her career, Ms. Green has gained a great deal of experience in how information technology can be used for social benefit both in regard to improving program performance and in service delivery to target beneficiaries. Due to her intimate understanding of the business of non-profits and NGOs, she is well placed to help academics and professionals use technology in appropriate, cost effective, and sustainable ways which meet programmatic and funder requirements. Ms. Green provides formal and informal evaluations and strategic analysis on technology usage for social benefit. She has particular expertise in the areas of Information Communication Technology (ICTs) for development, gender and ICTs, STEM education for women and minorities, and knowledge management systems.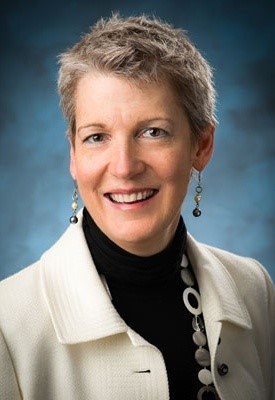 Lovey Hammel
President
Employment Enterprises, Inc.
Nominated by Jim Corcoran, President and CEO, Northern Virginia Chamber of Commerce and Becky Graham, Director, Business Development, Northern Virginia Chamber of Commerce
Ms. Lovey Hammel is co-founder and President of Employment Enterprises, Inc. (EE, Inc.), established in Prince William County, Virginia in 1980. EE, Inc. is the parent company to two wholly owned subsidiaries, Temporary Solutions, Inc., a regional Staffing and Recruiting company; and Checks and Balances, Inc., an Employer of Record (EoR) solutions company with operations in all 50 States.
This women-owned staffing and workforce solutions company is nationally recognized for its expertise that spans the full employment cycle and addresses complex workforce challenges with tailored solutions. EE, Inc. is a certified WBENC (Women's Business Enterprise National Council) supplier, as well as a SWaM (Small, Woman- and Minority-Owned) certified supplier in the Commonwealth of Virginia.
Ms. Hammel is active in business and community programs with special emphasis on veteran hiring and education; the environment; and a special commitment to autism awareness. She has developed scholarship opportunities for families who struggle with rising tuition by providing the Employment Enterprises, Inc. Endowed Scholarship to a deserving freshman at George Mason University. Additionally, her company partners with the Fairfax County Restoration Project (FCRP) to promote efforts to restore the ecosystem functions in Fairfax County through collaboration with public, private, and volunteer organizations.
She has held numerous leadership roles including: Officer to the Prince William County Advisory Board 2012-2016; Chair of Fairfax County Chamber of Commerce 2012-2013; Chair, Prince William County - Greater Manassas Chamber of Commerce; Chair of the Presidential Search Committee for George Mason University - 2011; appointment by Governor Kaine to the George Mason Board of Visitors; appointment by Governor Warner to the Advisory Commission of Higher Education; and member of the Prince William County Business Advisory Board.
EE, Inc. has been recognized as part of the Top 100 Privately Owned Businesses in the Washington Metropolitan area; was awarded Top Diversity Business nationwide by Diversity Business Magazine and Entrepreneurial Success of the Year by the State of Virginia Small Business Administration; and won four times running the Inc. 500 fastest growing privately held companies in the U.S. Ms. Hammel has received multiple awards including: SmartCEO Brava! Award; Prince William County Business of the Year; the prestigious Mason Medal for service to George Mason University; Seefeldt Award for Arts Excellence presented by the Chair of the Prince William County Board of Supervisors; Distinguished Woman Award from the Prince William County Commission for Women; Women Who Mean Business Award, presented by the Washington Business Journal; and the Horizon Award in recognition of her work in building community partnerships and making a difference in the lives of people with developmental disabilities through employment opportunities.
Ms. Hammel received a BS in Business Administration from George Mason University, and was named Alumna of the Year in 1997. She served on the George Mason Foundation from 1996 to 2005, and was the Foundation's first alumni chair, serving from 2001 to 2003.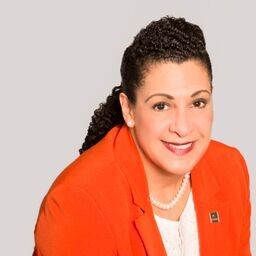 Staci L. Redmon
President, CEO and Owner
Strategy and Management Services, Inc.
Nominated by Charles W. McCaffrey, Director of the Veterans Business Outreach Center at Community Business Partnership, a Sponsored Program of the GMU Mason Enterprise Center
Ms. Staci L. Redmon is the President and CEO of Strategy and Management Services, Inc. (SAMS), an award-winning SBA 8(a) program participant, verified SDVOSB, EDWOSB, SBA-certified SDB small business, WBENC and Commonwealth of Virginia SWaM certified company. She provides business operations support and facilities management services for federal agencies, state and local governments, and commercial buyers who want the high-quality service of a top-tier company with the high-touch of a client-focused small business.
As a United States Army Veteran and a successful leader with more than thirty years of demonstrated success, Ms. Redmon has been delivering innovative services and solutions to government and commercial agencies since the company's inception in 2008. She founded SAMS out of sheer frustration. As a veteran and a civil servant in several capacities, she watched as vital equipment for our warfighters was denied funding. At that moment, she knew she needed to do something. Faced with considerable adversity, she used her utter determination and commitment to our service members to fuel her drive to create an organization with the vision to measure impact not by the bottom line, but by the difference and impact it would make for its people, clients, and the community.
Today, SAMS ranks among the top small businesses in Northern Virginia and D.C. region. SAMS has grown from a business of one to over 135 employees at 26 locations throughout the United States and internationally. SAMS has been listed on Washington Technology's Fast 50 List, and received the SmartCEO Future 50 award for three consecutive years for the company's exponential revenue and growth, and was also recognized by Inc. Magazine's 500/5000 list as one of the fastest-growing private companies in America for two sequential years. Additionally, SAMS was recently awarded a SmartCEO GovStar Award in the Industry Star category.
Ms. Redmon is also a winner of the 2016 Enterprising Women of the Year Award, widely considered to be one of the most prestigious recognition programs for female business owners. She was ranked as #14 on the Women Presidents Organization's (WPO) 50 Fastest Growing Women-Owned/Led Companies worldwide, and was selected as the U.S. Small Business Administration (SBA)'s 2016 Small Business Person of the Year representing Northern Virginia. Most recently, she was selected as a winner of a Silver Stevie Award® at the Stevies for Women awards ceremony in the Female Entrepreneur of the Year category, as well as a finalist for the 2016 Smart CEO Cornerstone Award; the Northern Virginia Chamber of Commerce's 2016 Outstanding Corporate Citizenship-Executive Leader of the Year Award; and the GovCon Award's Executive of the Year Award.
Ms. Redmon has also been recognized for her leadership and community contributions. In 2013, the Virginia Small Business Development Center (SBDC) honored her as the Virginia Small Business Veteran of the Year, the first female to receive this prestigious honor. She has received the Star Warfighter and Brava! Award from SmartCEO, the Bridge Award from Mid-Tier Advocacy, and the Robert J. McDonough Businessperson of the Year Award.
Ms. Redmon is a highly sought-after presenter, speaking regularly at various events and conferences. She has been featured in several publications including The Washington Business Journal, SIGNAL Magazine's "Ask the Expert" column, and Military Advanced Education Magazine giving expert advice on business innovation. She has also been featured regularly as a contributor in Government Executive and Government Computer News for her expertise and proven track-record in the federal and local business arenas. Ms. Redmon was previously President of the Virginia Chapter Elite Service Disabled Veteran Owned Business (SDVOB) Network, a member of the AFCEA (Armed Forces Communication and Electronics Association) small business committee, and the AFCEA women's subcommittee, and is currently a member of the Easter Seals Advocacy Committee. She also volunteered for years with the Semper Fi Foundation, meeting with transitioning service members and wounded warriors to aid them in successfully transitioning into new professional occupations.
In addition to her professional achievements, Ms. Redmon is committed to actively furthering SAMS' mission to make a difference within the local community. In 2014, she founded SAMS Cares, the charitable division of SAMS in order to encourage employees across the country to regularly volunteer, by focusing on community service social awareness. SAMS Cares gives back through various projects, including a job fair for veterans and annual school supply and clothing drives, and participating in Wreaths Across America, Easter Seals' Respite Program, the AFCEA 5K run/walk from which proceeds are donated to the veteran's education fund.
Ms. Redmon holds a BS in Computer Information Systems, an MBA with a concentration in Acquisition, and a Graduate Certificate in Procurement and Federal Contracts Management. In addition, she is a graduate of the Goldman Sachs 10,000 Small Businesses Program.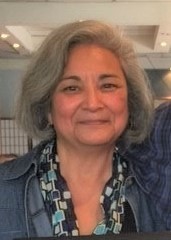 Dolores Trevino-Gerber
First Vice President, NOVA Labor Federation
Secretary, Tenants-Workers United (Alexandria, Virginia)
Nominated by Carolyn Greenfield, President, Communication Workers of America (CWA), Local 2222
In 1983, Ms. Dolores Trevino-Gerber began her career with the Bell System in Texas, where she became active within the Communications Workers of America. Serving first as a steward, she represented her co-workers at Bell South and very quickly became involved in the Legislative Committee. Ms. Trevino-Gerber has continued to serve as a coordinator for furthering the legislative programs of the AFL-CIO.
After relocating from Texas to Fairfax, Virginia, she continued her involvement with the CWA, serving as a steward and member of the Local 2222 Legislative Committee. In the course of her career, Ms. Trevino-Gerber has always gone the extra mile and served in many volunteer leadership and support roles at the Northern Virginia Labor Federation, Virginia AFL-CIO, Tenants-Workers United, and Association of Retired Americans. Besides legislative and leadership roles, her activities have included language translation and urging young people to do well in school and take advantage of apprenticeship opportunities.
---
Commission for Women's FY 2013 - FY 2014 Biennial Report*
*Fairfax County is committed to nondiscrimination in all county programs, services and activities. To request reasonable accommodations or to receive this information in an alternate format, call 703-324-9498 or TTY 711.