(Posted 2020 September)
Summer is coming to a close, but that doesn't have to mean an end to family fun. Now more than ever, as students begin to transition back to school, it is important for families to carve out positive ways to connect with each other, because it can lead to stronger relationships.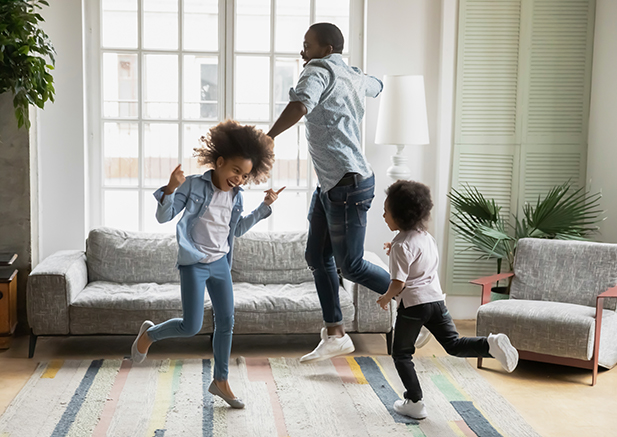 Given the way that screens dominate our lives now, from online schooling to extracurricular activities via zoom, it is a good idea to make time for more joyful activities that families can share in the real world. The Parenting Education Programs' (PEP) staff suggests that parents look for ways to engage in the positive. The more happy moments shared with child(ren) of any age, the easier it will be to manage the moments of challenge and disconnection that are sure to come.
If you are looking for ways to connect, PEP staff suggests that parents:
Find, explore, and try to share your child(ren)'s interests.
Look for opportunities for one-to-one time and for whole family experiences.
Make sure each day includes at least five minutes of positive connection.
It's easier than you think to find 5-10 minutes a day for a quick joy activity to share with your child. Here are some examples of simple activities for a variety of ages that don't require much planning.