(Posted 2020 February, Updated 2022 November)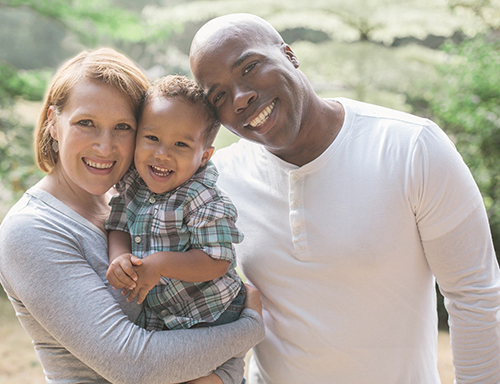 Have you ever heard of "The 5 Love Languages"? It's a book and theory by author and therapist, Dr. Gary Chapman that everyone has a primary way that they like to give and receive love. Chapman's idea is that if you are not receiving love in one of your preferred love languages you may not feel like you are being loved enough. 
Chapman's theory is based on years of experience in his therapy practice, and while never formally researched, its simplicity has resonated with millions of people around the world. Chapman has written many books about how this idea can be applied in a variety of relationships including "The 5 Love Languages of Children," and "The 5 Love Languages of Teenagers."
People tend to give love in their preferred love language. "As a parent, you might be showing love in a way that you prefer, but it may not match your children's preferred love languages," explains Parenting Education Programs Supervisor, Janel Johnson. "If you take notice of the love language your children are speaking, you can improve your relationship by responding in the way they want to be loved." So, what are the five basic love languages?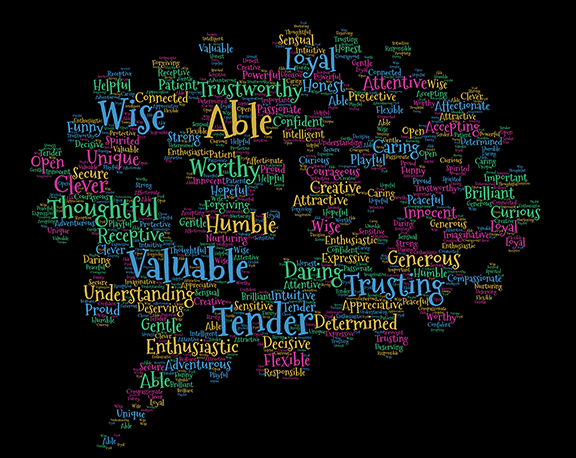 Words of Affirmation
Simply put, this is praising and appreciating those you love with words, including saying thanks for doing a good job, or complimenting someone for their appearance or simply telling someone how much they mean to you. Some ideas include:
Putting encouraging notes in your child's lunchbox.
Putting loving sticky notes on the bathroom mirror.
Making sure to say thank you to your teenager after they take out the trash or unload the dishwasher.
Praising your child when they share an idea with you.
Acts of Service
The saying, "actions speak louder than words," sums up how a person feels if acts of service is their love language. Doing things to help them is the most powerful way that you can show them love. Your child could show this kind of love to you by doing household chores without being asked, or your teenager might fill up the car with gas before returning it home. As a parent you can show love through the act of:
Packing your child's lunch every day.
Volunteering in your child's classroom.
Driving carpool for your child and their friends.
Baking a birthday cake from scratch or cooking your child's favorite meal.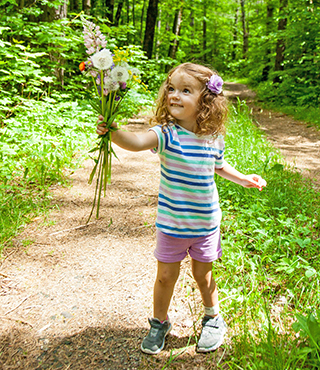 Receiving Gifts
If gifts are your child's love language, don't worry! Helping them feel loved doesn't have to break the bank. You can speak your children's love language by giving them small thoughtful gifts just to show that you are thinking of them even when they are not with you. Think of the gifts they share with you. Handpicked wildflowers, homemade cards and art projects are the currency of love for many small children. If you choose to purchase a gift, you could:
Bring back souvenirs from a trip.
Purchase that special outfit or pair of shoes they've been asking for.
Share a book or game that was special to you as a child.
Pick up some small inexpensive gifts that match their interests.
Quality Time
Giving your children undivided attention can be an excellent way to show them how much you love them. In a world of endless distractions, putting down your cell phone or turning off the TV to really be present, can speak volumes to your child. There is no end to the activities you can do together, but whatever you do, make conversation with your child a priority. You could try:
Baking cookies together.
Playing sports or games together.
Going on an adventure.
Reading to your child at night.
Just listening to them.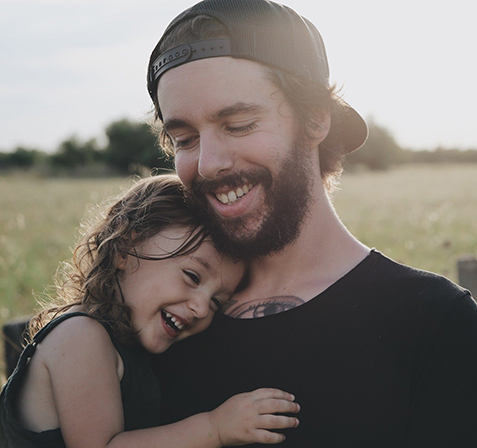 Physical Touch
Physical touch is a basic need for humans. It connects us to each other starting from birth when babies and mothers bond skin to skin. As children grow older the need for physical touch can be met through hugs, kisses and cuddles. Some other ways you can show love through physical touch include:
Brushing your child's hair.
Stroking their back when they are going to sleep.
Patting their head when they walk by.
Giving your child a high five or pat on the back when they accomplish something.
Learning to express your child's love language can work wonders in your relationship to bring you closer to each other.
For more practical parenting advice like this, the Parenting Education Programs welcomes you to register for our upcoming classes. Join us for more information about positive and effective ways parents can interact with their children at every age and stage of development. We would love to hear from you. If you have questions or feedback about the topic in this article, send an email to us.
---
This posting is part of the Department of Family Services' Community Corner where you'll find timely information about upcoming events, parenting and wellness tips, programs and services, and more! Share these helpful posts with your friends and family. Don't miss out on future postings; sign-up today!