Cold weather and winter storm season is just around the corner. Use the temperate weather of September to update your disaster plan, refresh your kit and ensure your Fairfax Alerts profile information is up to date. This is especially important for caregivers to older adults, who will have more needs should disaster strike.
Our friends at the Fairfax County Office of Emergency Management suggest taking the following steps to get prepared.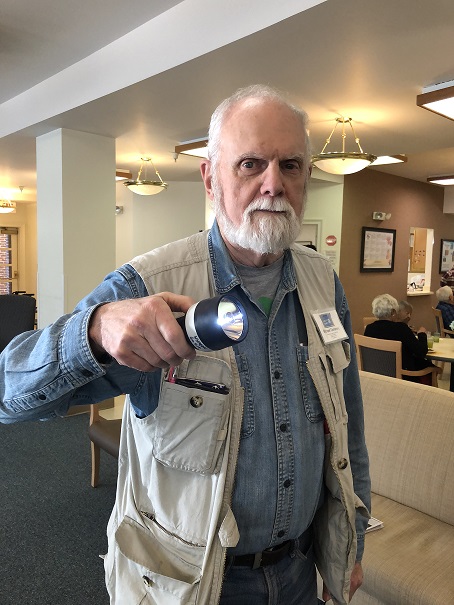 1. Make Your Plan
Know what disasters affect our local area and use Ready NOVA's fillable template to make your plan. Identify any assistive technology that is critical to support you during an emergency and make back up devices available. Don't forget to establish a personal support network to ensure your assistance will be available during an emergency.
2. Make Your Go-Kit
Tailor your kit to your needs. Aside from general emergency kit items (three-day supply of food and water, flashlight, first-aid kit, battery-powered radio, extra batteries, cash), you will need to include:
Assistive technology and device instructions, such as oxygen tanks, walkers, wheelchairs, etc.
Back up batteries for assistive devices.
Emergency health information, including allergies, medication information and primary health physician information.
Alternate emergency contact information in the event the caregiver cannot be reached.
Essential medications.
Copies of medical prescriptions, doctors' orders.
Medical insurance information.
Toiletry items.
Food and supplies for service animal.
3. Stay Informed
Sign-up for Fairfax Alerts to receive information about severe weather, road closures, neighborhood evacuations and much more. Within Fairfax Alerts, you can subscribe to the Functional Needs Registry, which is a tool for Fairfax County in pre-event emergency planning, resource management and communicating with people who have identified a functional need. The Functional Needs Registry is not a substitute for calling 911. During an emergency, please call 911.
To learn more about how to be prepared in Fairfax County, visit the Fairfax County Office of Emergency Management website or call 571- 350-1000, TTY 711, or send an email to OEM-outreach@fairfaxcounty.gov.